Here's a mug that brews its own coffee, tea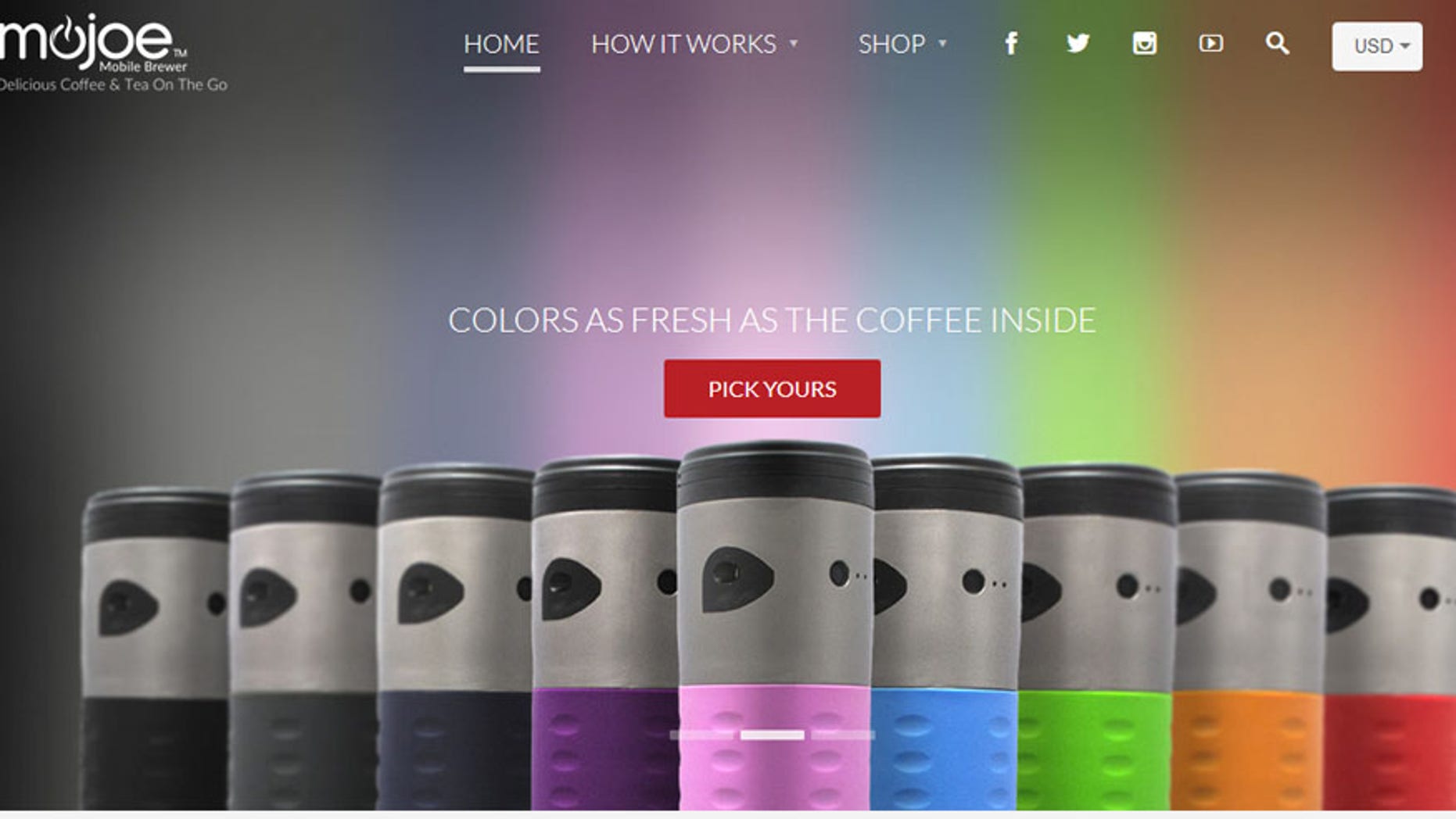 Have you ever stared at an empty coffee mug and wished you had just one more cup?
Well, the same thought came to Joseph Hyman when he was in the University of Maryland, Baltimore County library a few years back.  But rather than just dream about it, the mechanical engineer has teamed up with several others people to design a travel mug that actually brews coffee.
The mug has become the first product of the MoJoe Brewing Co., backed by more than 700 supporters of a Kickstarter campaign. The team sought $20,000 through crowdfunding to jump-start production, and ended up with more than $85,000 in pledges.
Related: Domino's has built a self-driving robot for pizza delivery
"It's exciting that after years of building a product, people actually want it. And that there's a demand for it," Hyman said in a statement. "It makes the sleepless nights worth it."
Known as the mojoe, the company expects to start shipping the mug - that looks a lot like a traditional tumbler - by the summer. It will be priced $149.99 but is on sale this month for $89.99.
The way it works is pretty simple. Rather than having to heat water in the microwave as is the case with other portable mugs, all you have to do is add water to the mojoe and it heats it up to 200 degrees. You then add your own coffee or tea and adjust the settings to the strength you want. After its done brewing, you mix in milk and sugar and you have a steaming cup of joe.

Related: This $3,000 chair turns your butt into a VR controller
The mojoe can be powered via a removable rechargeable battery, a 12V car receptacle – the cigarette lighter, or a standard wall outlet.