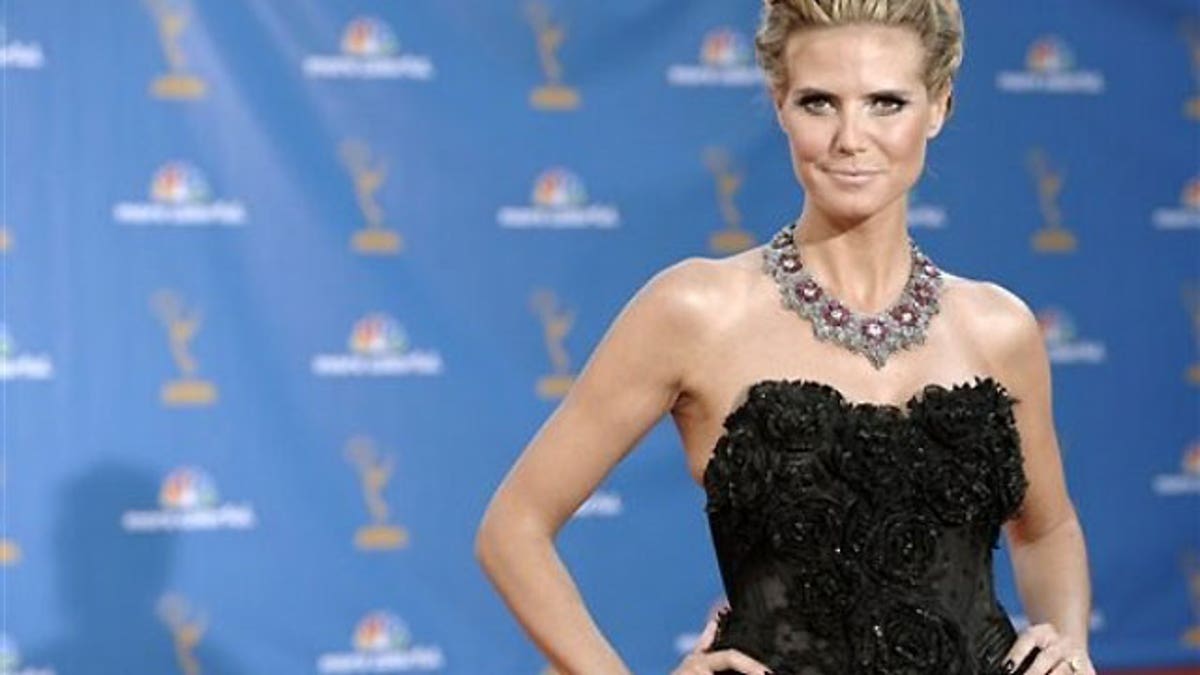 Don't let the smile deceive you; Heidi Klum is trouble — on the Internet, at least.
The German supermodel has been crowned the "most dangerous celebrity" on the Internet by the security firm McAfee, which found that nearly one out of every 10 searches for the "Project Runway" host puts people at risk of ending up on rigged websites hiding harmful computer viruses.
McAfee said search keywords such as "Heidi Klum free downloads," "Heidi Klum videos" and "Heidi Klum hot pictures" put users "at risk of running into online threats such as spyware, adware, spam and phishing attacks" designed to steal personal information.
Klum also provides crafty criminals with attractive bait to lure victims to compromised websites, photos and videos, a trick called SEO poisoning. Victims' computers can become infected by downloading or even simply clicking on these corrupt files.
Klum edged out last year's "winner," Cameron Diaz, who now holds the second spot on McAfee's list. The list also includes Piers Morgan, Jessica Biel, Katherine Heigl, Mila Kunis, Anna Paquin, Adriana Lima, Scarlett Johansson, Brad Pitt, Emma Stone and Rachel McAdams.
(It will be interesting to see how Johansson fares next year; McAfee's list came out just as nude photos stolen from cell phone of the 26-year-old star were leaked onto the Web).
McAfee's list highlights an interesting paradox between the worlds of cybercrime and celebrity culture: It seems the more troubled the star, the less risk he or she poses online.
One would expect Charlie Sheen, the erratic actor and tabloid favorite, to be an online criminal's dream-come-true — someone guaranteed to draw Internet traffic. But Sheen ranks 59th on the list, with less than 3 percent of searches for him yielding security-endangering results.
"Hot movies and TV shows, awards and industry accolades seem to be more of a factor than headline-grabbing activity," Paula Greve, McAfee's director of Web security, wrote. "Still, searching for any celebrity can bring up risky sites, and the public should use caution by not clicking on any page that looks suspicious."
In addition to exercising general Web common sense, it's important to run up-to-date anti-virus software to detect threats and steer you away from potentially dangerous sites. A list of anti-virus options can be found here.
* Hey Stupid: Why Internet Hacking Is Your Fault
* Facebook 'If I Die' App Kills Your Computer
* Why You Need a Firewall
Copyright © 2011 TechMediaNetwork.com. All Rights Reserved. This material may not be published, broadcast, rewritten or redistributed.