Hands-On With AVG's Revamped Mobilation Security App For Android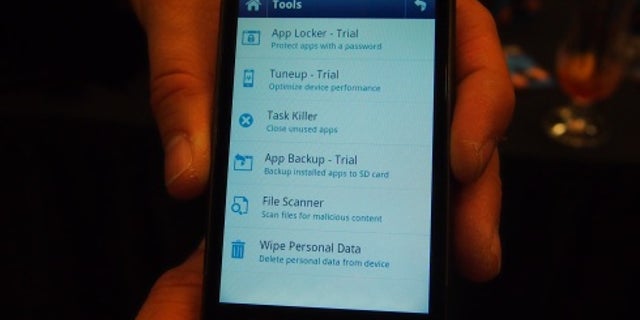 AVG is here at CTIA 2012 showing off its revised Mobilation security app for Android and after spending some hands-on time with it, we found ourselves impressed with the app's new looks and features. The first thing you'll notice when you open Mobilation is that it features an improved users interface is easy to navigate for both veteran users and newbies, alike.
Mobilation still keeps many of the features that have set the app apart from the competition in the past, namely its ability to backup apps you've downloaded to your device to an SDcard, as well as its app locker, whih allows you to password protect any app you have saved on your device.
Mobilation's Tuneup feature has also be taken out of beta, meaning it will run smoother and without any hiccups. The SDcard scanner also sees improvements in its scanning capabilities, allowing it to catch more potentially malicious pieces of software.
One thing you will notice about the update Mobilation app is that it no longer includes the earlier version's widget and Spam & Scan features. AVG says both of these items were removed from the app as a result of user feedback. The SMS scanner tool, however, has been spared.