Guy's revenge: Texting complete works of Shakespeare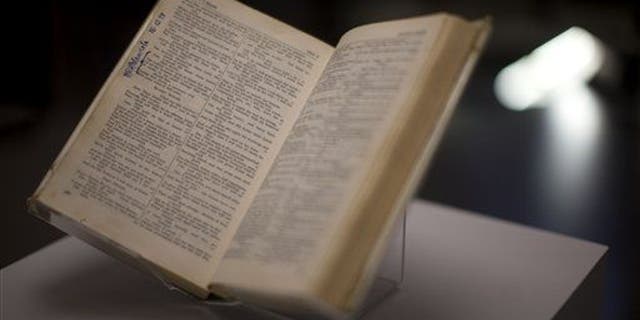 NEWYou can now listen to Fox News articles!
A man paid $133 for a PlayStation 3 on UK classifieds site Gumtree, but never received it—so he decided to get revenge on the fraudulent seller by texting him the complete works of Shakespeare.
Edd Joseph, 24, discovered that it's easy for him to simply copy the text of an entire play from his iPhone's browser and paste it into a text message.
He sends it as a single text, but it's then received in 160-character chunks on the seller's phone, the Telegraph reports. That means the 22 plays Joseph has sent so far have been delivered as 17,424 texts; by the time he's sent all 37, the seller will have received 29,305 texts.
(Joseph has an unlimited texting plan.) The seller's reaction? Texting back "abusive" messages and even calling to rant at Joseph. "I tried to ask him if he was enjoying the plays, but he was very confused," explains Joseph, who purchased the console and a number of games using a direct bank transfer (a no-no, according to the site's terms and conditions) and never got a refund from the seller.
Neither the police nor Gumtree could help. Joseph, who's been sending the texts since last Thursday—often at night in order to be as annoying as possible—plans to continue for at least another few days, noting, "If nothing else I'm sharing a little bit of culture with someone who probably doesn't have much experience of it." CNET has just one question: Why doesn't the scammer just block Joseph's number? (Click for another quirky tale of revenge.)
More From Newser