Guatemala judge orders McAfee released, lawyer says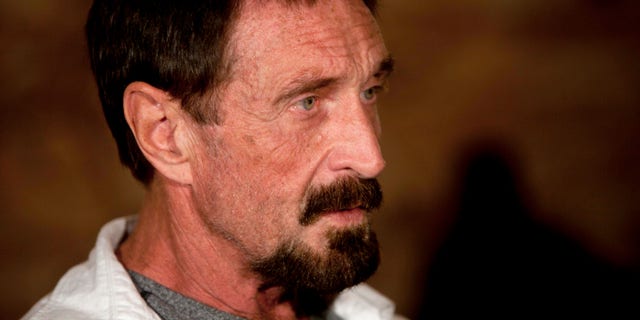 GUATEMALA CITY – A lawyer for John McAfee says a judge has ordered the software company founder released from a Guatemalan detention center where he has been fighting deportation.
Lawyer Telesforo Guerra says the judge notified him verbally of the ruling, but that it may take a day for formal written notification to win McAfee's release.
Judge Judith Secaida did not return phone calls on Tuesday seeking to confirm the ruling.
Guerra said Secaida ruled McAfee's detention illegal, ordered him released, and gave him 10 days to put his immigration situation in order.
McAfee was detained last week after he sneaked into Guatemala from neighboring Belize. Police in neighboring Belize want to question McAfee in the fatal shooting of a U.S. expatriate who lived near his home on a Belizean island in November.