Grieving dog owner's full moon photo goes viral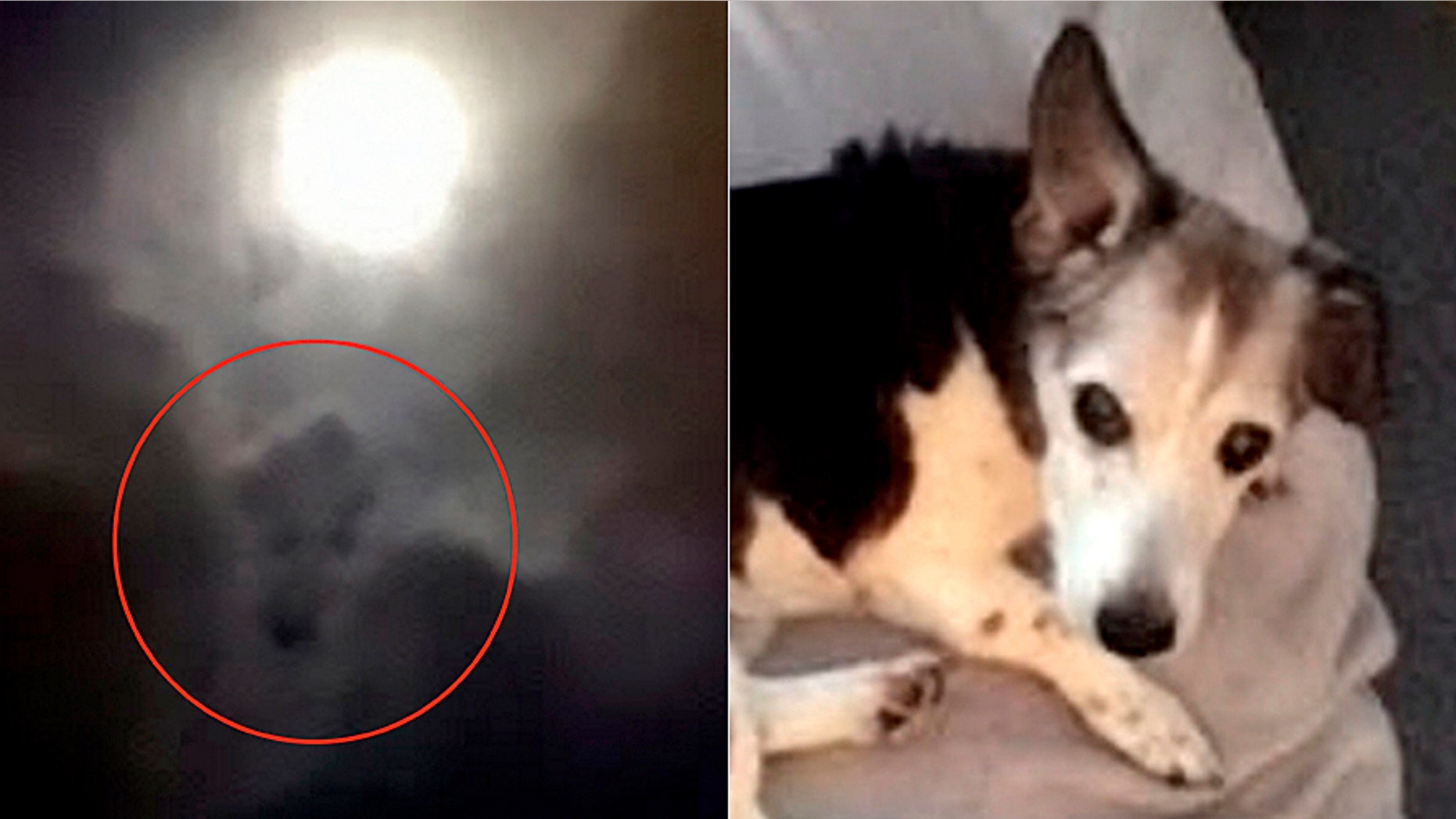 A grieving dog owner's photograph of the full moon has gone viral.
Donna Mortlock was devastated when her beloved Jack Russell, BiJa, died shortly before his 19th birthday. The dog's heartbroken family recently spent their first Christmas without him in almost two decades.
A few days after Christmas Mortlock went into the garden of the family's home in Welling, Southern England, to snap a photo of a stunning full moon.
'DOOMSDAY ORANGE SKY' FREAKS OUT PARTS OF UK, FRANCE
SWNS reports that, after capturing the image, Donna was stunned when she looked at the phone and saw what she describes as BiJa's resemblance in the clouds.
"I took the picture and I didn't see anything initially. I looked at the picture and I just saw my dog."
The 50-year-old teaching assistant sent the photo to her sons, Billy, 21, and Jack, 24 - who BiJa was named after.
EERIE GLOWING BUBBLE OVER SIBERIA SPARKS UFO REPORTS, LIKELY A MISSILE
"My youngest son came running out into the garden and we looked for the image but couldn't see anything - it was in the picture," Mortlock said. "At that moment it just looked like my dog."
"We all agreed we were all freaked out by it and my husband Colin put it on Facebook," she added.
The family, which could not face living without a dog, now has a new puppy, Jack Russell Taz, aged seven months.