GoPro camera saves reporters life from stray bullet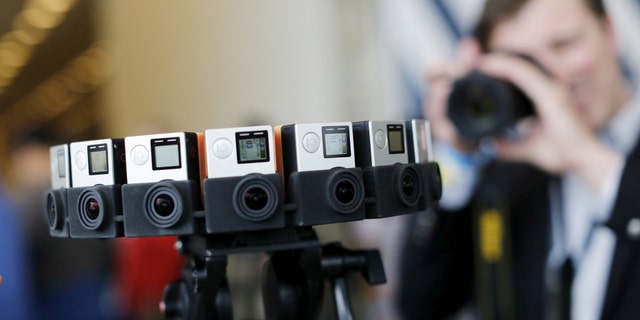 GoPros rugged design has put the tiny camera at the forefront of many odd tech survival stories, from finding a lost GoPro with footage from the stratosphere to keeping footage of a first kiss intact after a year lost at sea. But Iraqi journalist Ammar Alwaely is glad the camera is designed to be tough for an entirely different reason it took a bullet for him.
Alwaely was in Mosul traveling through the western portion of the city onMay 13 covering the Iraqi troops' attempts to recover the city from ISIS. Thats when a sniper shot hit the GoPro he was wearing around his neck.
Please note that this video footage contains profanity which some viewers may find offensive, and is definitely not safe for work:
The GoPro didnt survive, but witnesses to the event -- and the footage of the incident recorded by fellow journalist Owen Holdaway -- said that had the camera not been there, Alwaely wouldnt have survived.
I knew immediately, if it had not hit the camera, or [had] been a few inches to the right, it would have hit his heart, and [been] fatal, Holdaway told The Sun.
The action camera was blown to pieces from the shot, including a few pieces that cut Alwaelys face. The camera was an older model that still used extra housing, unlike the housing-free GoPro Hero 5 launched last year.
Holdaway had given the older GoPro to Alwaely just a few days before the incident occurred. Later, while the pair were at a medical center to tend to Alwaelys cuts, he did probably what anyone in his situation would do -- asked to get another camera.
According to Reporters Without Borders, 74 journalists were killed while working in 2016, with seven of those deaths occurring in Iraq. As of Tuesday, the area held by ISIS had already been reduced to 129 square miles, with Iraqi forces taking back about 75 percent of Mosuls western side, Fox News reported.