Google Wallet Tested: What It's Like to Pay With Your Phone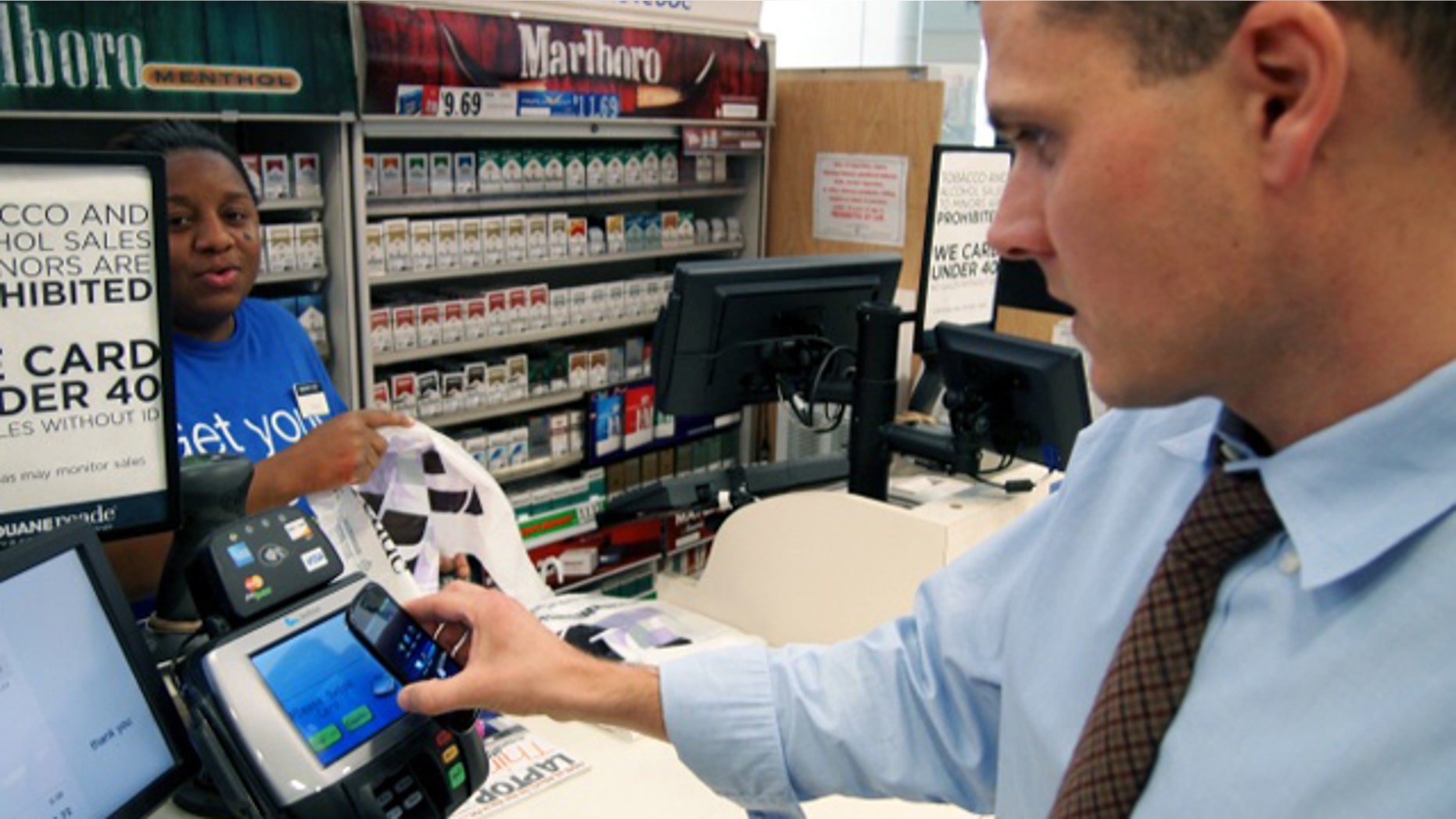 I'll never forget the first time I used Google Wallet to pay for something.
I was at Duane Reade, where I jhad ust picked up some hand sanitizer. When I got up to the check-out counter, I whipped out the Samsung Nexus S 4G, held it up to the PayPass reader, and voila, payment accepted.
The woman behind the counter looked at me suspiciously and asked "What did you just do?" I guess you could say we both experienced the future of payments.
I quickly explained to the sales clerk that I was participating in a trial of Google Wallet, a new app that enables users to tap to pay at hundreds of thousands of locations, as well as store loyalty cards and gift cards and redeem deals. Granted, Google Wallet is only available on a single smartphone at the moment, but as more Android handsets roll out with NFC support, this app could be a big deal. Here's what it's like to use Google Wallet in the real world.
Payment Options and Adding funds
For now, Google Wallet integrates directly only with Citi MasterCard cards, but you can also add funds from any debit or credit card to a Google Prepaid Card. Since we don't have a MasterCard, we added $20 to the prepaid card by filling in the info for our debit card, along with our billing address and phone number. The process took just a couple of minutes, but it's pretty annoying to have to refill your card. The good news is that Google has licensed the NFC specs for American Express, Discover, and Visa, though the company has not announced a partnership with those credit card companies.
Finding Tap and Pay Locations
You'll know if the store you're shopping in supports Google Wallet if you see a MasterCard PayPass logo and/or a logo illustration that looks like a person holding a credit card up to a wireless signal. But, if you want to know before you go, you should use PayPass Locator app, which helps you find PayPass locations near you.
Near our downtown New York City office, the app found 23 locations that were within fairly close walking distance, which are displayed on a map. The app provides an icon for each location to make it easier to discern the type of business it is without you having to tap on it. For example, the Rx icon is for pharmacies–which is how we found Duane Reade–and Best Buy had a shopping cart icon. Malibu Diner had a burger and drink icon.
Once you tap on a business you can share it via SMS, report a problem (if it doesn't accept PayPass), or map it in Google Maps (if you're looking for directions). Overall, we found plenty of businesses near our office to try Google Wallet out, but there are still a lot of retailers and other shops that don't accept PayPass payments, especially as you move closer to the suburbs.
Making Purchases
Checking out with your NFC phone and Google Wallet is a cinch. All you need to do is hold your phone up to the PayPass terminal once your total is displayed on the screen. You'll feel your phone vibrate to let you know that a transaction has taken place. There was an extra step that required us to enter the payment type on screen; in this case we needed to select Credit because that's how retailers see Google Wallet. But at first we mistakenly tapped Debit because that's the card we used to fill our Google Prepaid Card.
Regardless, we wish retailers would automatically recognize Google Wallet as a credit card so you could save even more time. The clerk handed us the receipt and that was it. Our leather wallet never left our back pocket.
No Receipts for Now
What you don't get when making Google Wallet purchases is a digital receipt. For now Google Wallet only provides "Tap Events" when you select the History option within the Google Wallet app. These events merely display the time of the purchase, the location, and the card you used. Google says that it's working on bringing receipts to Google Wallet. This would be a great feature for keeping track of expenses, and we could envision Google providing APIs to developers like Expensify.
Loyalty Cards
Google Wallet goes way beyond a mere payment mechanism, and it starts with Loyalty Cards. The idea is that you can earn loyalty credit through Google SingleTap merchants by using your NFC-enabled Android phone to pay. As of this writing only American Eagle Outfitters was available as an option within the app to add a new loyalty card, but Google lists 15 SingleTap merchants on its site. Other partners include Macy's, Foot Locker, Subway, and Toys R Us.
To register your loyalty card you enter the loyalty card number and tap Add Card. Google says that you'll be able to redeem offers as well with a single tap, which brings us to Google Wallet's next big feature.
Google Wallet Outlook
It's too soon to determine whether Google Wallet will be a hit. The app is available on only one phone, and there are a lot more businesses who don't accept NFC payments than those that do, making using Google Wallet somewhat of a hunting expedition. However, when you find a participating retailer, Google Wallet works seamlessly. We also love the idea of using a single app to redeem offers, rack up loyalty points, and check out with a single tap. Google just needs to work hard to sign up more SingleTap merchants.
Google isn't alone in the phone-as-wallet race. Isis, a joint venture of AT&T, T-Mobile, and Verizon, has signed up American Express, Discover, and Visa as partners. But Isis isn't a real product yet. Google Wallet is here now, and it's off to a pretty good start.
*  Google Wallet Goes Live on Sprint, Google Paves Way for AMEX, Discover, and Visa
  *  Hands-On With Google Offers Beta: Local Deals A Click Away
  *  Report: Mobile Payment Service Isis Adds Austin to Launch Markets
Copyright © 2011 LaptopMag.com. All Rights Reserved. This material may not be published, broadcast, rewritten or redistributed.