Google to Build Superfast, Fiber-Optic Network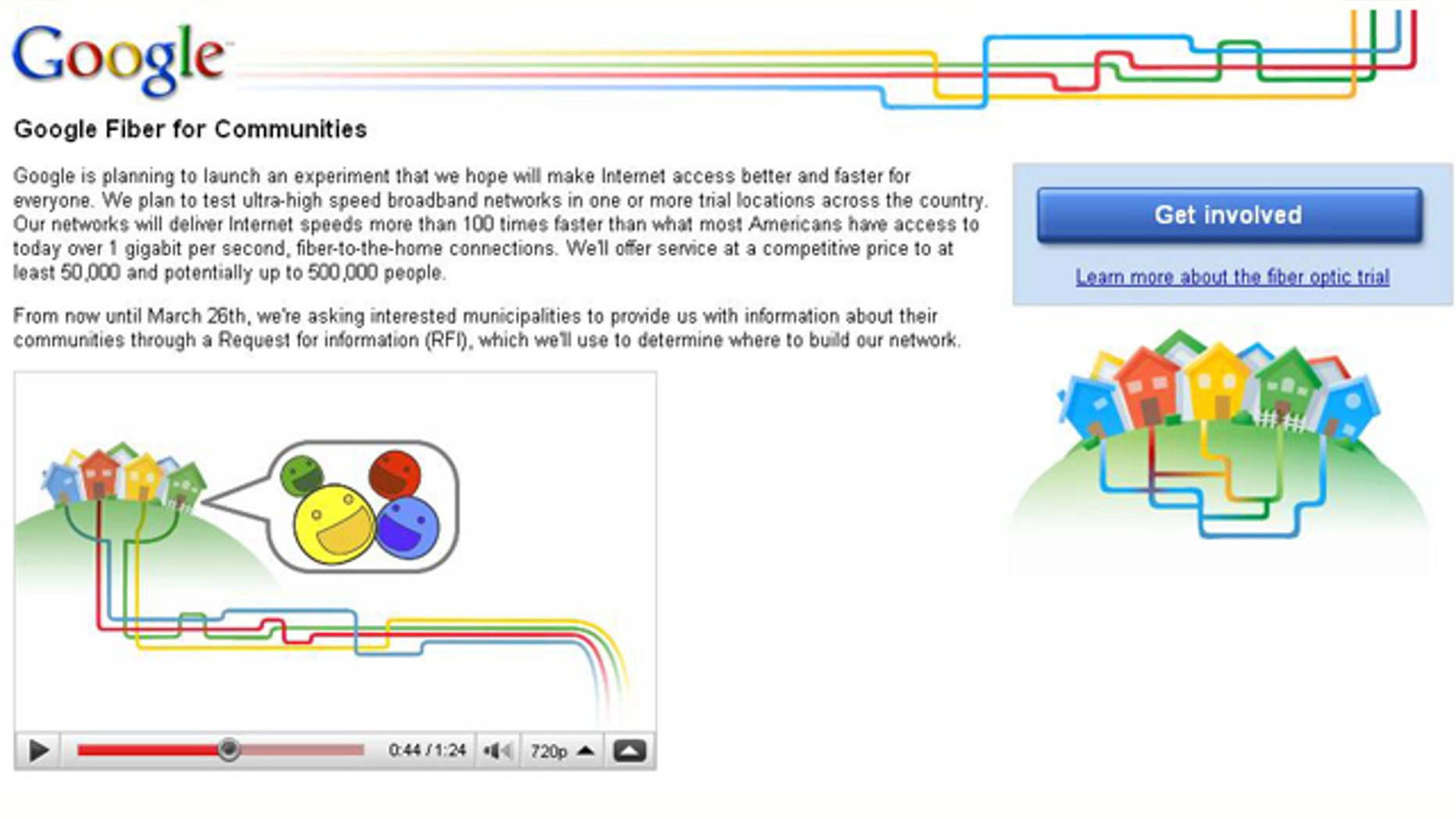 The race to build out nationwide high-speed Internet networks just got interesting, thanks to Google.
The search engine giant has announced plans to enter the broadband Internet market, the latest in a rapidly widening series of markets Google is entering.
"Our networks will deliver Internet speeds more than 100 times faster than what most Americans have access to today -- over 1 gigabit per second, fiber-to-the-home connections," explains Google product manager James Kelly. "We'll offer service at a competitive price to at least 50,000 and potentially up to 500,000 people."
Over the past few years, numerous reports have chronicled Google's steady buy up of so-called "dark fiber" networks, collections of unused fiber-optic cable strung across the country but going unused. As early as 2005, CNET reported on Google's acquisition plans, speculating that the company may be "laying the groundwork to jump into the telecommunications business."
Google's current plans must include that network, though it won't unveil a nationwide network yet. The company is presently looking for communities to hook up to its network and test out "the experiment."
Lance Ulanoff, editor-in-chief of PCMag.com, said he found it surprising that Google would consider building the actual infrastructure necessary for broadband connections." It's expensive and can take years to reach even a modicum of ubiquity," he pointed out. Ulanof speculated, "One possibility is that they're doing this to spur existing providers to move faster on delivering next-gen broadband to customers."
Google already has a Wi-Fi network deployed in Mountain View, CA, where the company is headquartered. And Ulanoff notes that the company is introducing Wi-Fi in airports and other places. He believes the company wants "to help drive the concept of its all-in-the-cloud computing platform."
Google has released little information about its plans, other than to state its intent: "to experiment with new ways to help make Internet access better and faster for everyone," wrote product managers Minni Ingersoll and James Kelly in the blog titled, "Think big with a gig: our experimental fiber network."
For more information, visit Google's Fiber for Communities Web site.