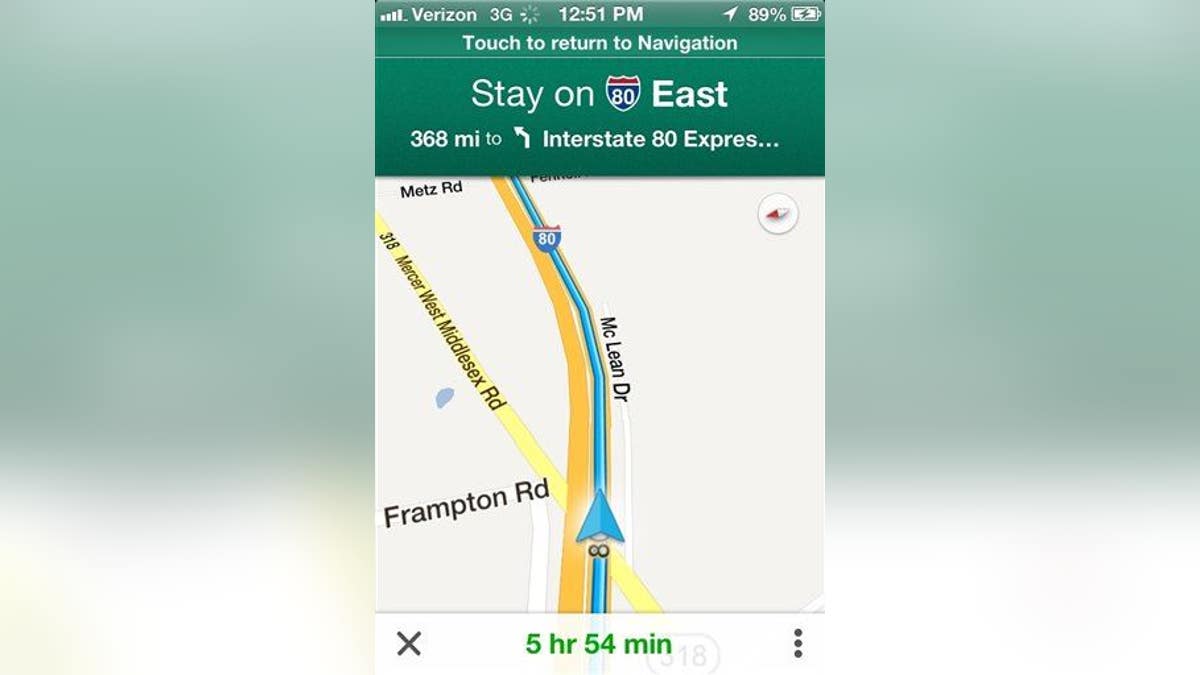 Animal-rights activists are calling on Google to donate cash to help animals—because, they say, it looks like a Street View car killed a dog. PETA has posted a pair of photos on a blog that show a dog running, then lying, on a street in Chile, the San Francisco Chronicle reports.
The tech company is investigating the apparent incident, PETA says on a blog. PETA wants Google to match its own donation of $1,000 to a spaying-and-neutering group in Chile.
As news.com.au reports, you can actually see the photo sequence yourself by viewing the Street View images of Meza Bell in Santiago (the New York Post has the potentially-disturbing link).
In the images taken by the car, the dog does seem to move after being hit, but "it's hard to tell whether this is a last struggle of life or whether he is just laying in the sun and having a stretch," writes James Billington.
A Google car was previously accused of hitting a donkey in Botswana, but the company showed that the images in question were misleading, he notes.
(Read about more Street View car misadventures here and here.)
More From Newser