Google Pullout From China 99.9% Likely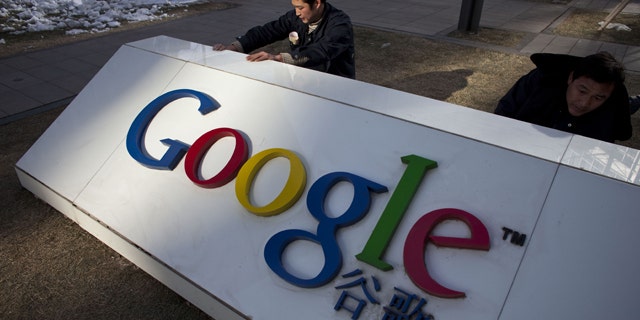 Google said on Monday it remained in talks with the Chinese government about censorship of its Google.cn Chinese-language search portal, despite mounting signs the company could soon shut the site.
Google, the world's biggest search engine, has been in a two-month standoff with Beijing over restrictions on the Internet and Google's claims that it and other companies were hit by hacking from within China.
The company's chief executive, Eric Schmidt, said last week he hoped to announce soon an outcome from talks with Chinese officials on offering an uncensored search engine in that country of 384 million Internet users.
Many experts have doubted China's ruling Communist Party would compromise on censorship, and on the weekend the Financial Times reported the talks had reached an impasse and Google was "99.9 percent" certain to shut its Chinese search engine, Google.cn.
"Our forecast has always remained firm that once Google announced it would not accept censorship, then it was nearly impossible to imagine a scenario either where Google didn't act on that or the government accepted their position," Mark Natkin, managing director of Marbridge Consulting, told Reuters.
Marbridge Consulting is a Beijing-based company that advises on China's IT and telecommunications sectors.
A Google spokesperson said on Monday talks with Chinese authorities had not ended, but added that the company was adamant about not accepting self-censorship.
"We've been very clear that we are no longer going to self-censor our search results," the spokesperson told Reuters. The spokesperson commented on condition of anonymity, citing company policy.
"We are in active discussions with the Chinese government, but we are not going to engage in a running commentary about those conversations," said the spokesperson.
Foreign news reports and China's own state-run media, however, have reflected growing signs that Google could soon acknowledge that its effort to free up its Chinese website faces a deadlock and the company will prepare to shut it down.
A critical commentary on the website of the official Xinhua news agency appeared to assume that Google's pull-back was a certainty.
"The planet won't stop spinning because Google leaves, and Chinese Internet users will still remain online without Google," said the Chinese-language comment issued on Sunday.
"In the past, China's Internet developed very well without Google, and we can be sure that in the future, it will also develop in the same healthy way without Google."
The New York Times reported on Monday that Google's online partners in China had received a government notice on what to do if censoring stops, warning them not to follow the U.S. company's example.
China obliges Internet operators to block words and images the ruling Communist Party deems unacceptable.
Internationally popular websites Facebook, Twitter and YouTube are entirely blocked in China, which uses a filtering "firewall" to block Internet users from other overseas website content banned by authorities.
Google is likely to move in careful steps intended to minimize any risks and disruption to its staff and continued activities in China, said Natkin, the industry consultant.
"Google is very sensitive to protecting its people, and making decisions in a way that will limit the impact on them," he said.
The head of a research firm in Beijing, whose company is working with Google on a project, told Reuters it is likely a Google research and development team will stay in China.
"Google and our staff had communications on product development, so the R&D side is going okay," he said.