Google Maps Shows Private Driveway as State Park Entrance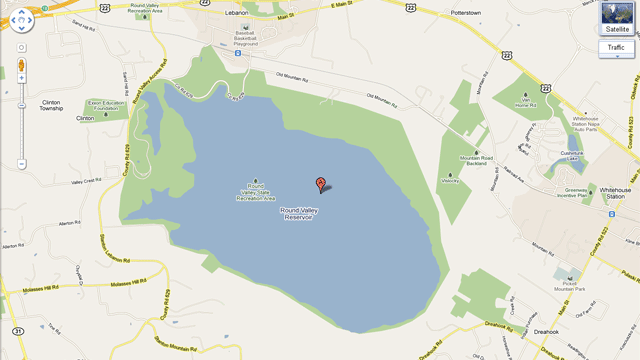 CLINTON TOWNSHIP, N.J. – In the era of computerized directions to everywhere, one New Jersey couple is living a homeowners' nightmare: Google Maps shows their private driveway as the entrance to a state park, the Star-Ledger reported Monday.
That means that at all hours, cars, cyclists, even trailers pulling boats arrive at the quarter-mile driveway leading to the log home of Laurie Gneiding and Michael Brady, which backs up to Round Valley State Park in northern New Jersey.
At first, Gneiding told the paper, they did not know why the onslaught of vehicles was turning up, but the couple began erecting "No Trespassing" and "Private Drive" signs to discourage them.
But many people chose to ignore the warnings, Gneiding said, and tried to reach the park anyway. Finally, last May, a friendly motorist explained he had gotten his directions from Google Maps and the light bulb went on.
Gneiding said she reported the problem to Google Maps but no help was immediately forthcoming.
So she spent $125 on an eight-foot traffic barricade with appropriate signs, including one saying "No Park Access."
"It goes across the driveway at the top of the hill on Friday nights and stays there each weekend and holiday, like July 4th," she told the Star-Ledger. "Anytime we need to leave the house we have to move it or put it back."
By the time the 4th of July weekend rolled around, Gneiding had added a new sign declaring "Google Maps is wrong!!"
Still, they kept coming.
The Star-Ledger said when it contacted Google Maps, a spokeswoman said they were on the case but could not say how long Gneiding would have to wait.