Google launches online summer camp, Maker Camp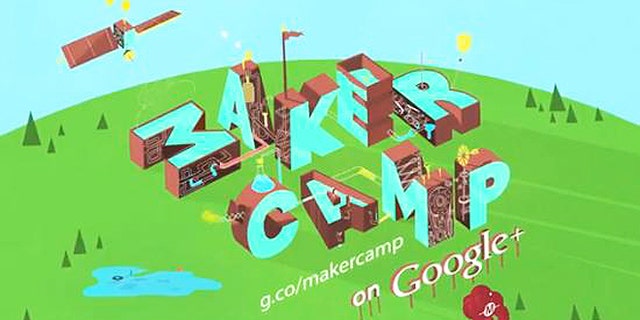 "Don't be bored. Make something."
That's the advice every kid gets from frustrated parents over the summer. And Dale Dougherty aims to help them do it.
In conjunction with Google, Dougherty -- the publisher of do-it-yourself bible Make Magazine -- launched the free Maker Camp on Monday. The six-week course aims to introduce 13- to 18-year-olds to the concept of DIY with the help of popular personalities from the community, such as Mark Frauenfelder of Boing Boing, Stephen and Fritz of EepyBird (the Coke and Mentos guys), Jimmy DiResta (co-host of Dirty Money on the Discovery Channel) and more.
[pullquote]
"Making is a wonderful way to experiment and explore, to try to do new things, and mostly to let your imagination get the best of you," Dougherty explained in a post on Google's corporate blog. "Making could mean traditional arts and crafts projects, or science projects, but it could also use innovative technologies and processes that enable you to create something entirely new."
Maker Camp runs Monday through Thursday starting July 16. Every morning, a Maker Camp counselor will post how-to instructions for a new project on g.co/makercamp and Makezine.com/go/makercamp. Some of these projects will overlap with ones in MAKE's 3D "School's Out" special issue, he explained, the magazine's first-ever summer issue devoted entirely to kids.
Many of the projects involve materials and tools that you can find around the house. Junior counselors will host a Hangout On Air in the afternoon so campers can post questions and comments and share photos and videos of their projects.
"Whether you build rockets or race cars, make T-shirts or experimental music, or discover nature or new things in the community where you live, I hope that you'll have a blast at Maker Camp," Dougherty said.