Google exec: 'Digital Dark Ages' may be coming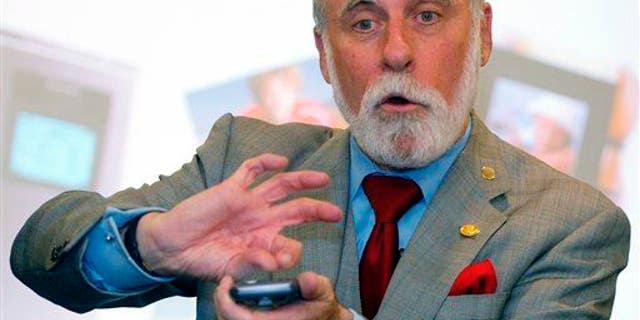 Think we've stored so much data that future historians will be swimming in the stuff? Not necessarily: A Google executive says the "digital Dark Ages" may be coming, when people will have little idea of how we think or live today, NPR reports.
Google Vice President Vint Cerf expressed his concern last week at a conference of scientists in California: "If we're thinking 1,000 years, 3,000 years ahead in the future, we have to ask ourselves, how do we preserve all the bits that we need in order to correctly interpret the digital objects we create?" he says.
"We are nonchalantly throwing all of our data into what could become an information black hole without realizing it." Cerf's worry is that future "modern computers" will have no way of reading content from today's software.
Comparing future historians to Doris Kearns Goodwin—who relied quite a bit on letters of the period when writing Team of Rivals about Abraham Lincoln's cabinet—Cerf warns that today's email stash could vanish "because nobody saved it" or because it can't be read since it was created on century-old software, per the Independent.
And he discards the notion that "important" stuff will be stored, saying that "sometimes documents and transactions images and so on may turn out to have an importance which is not understood for hundreds of years." His advice for us: Print those photos.
For big data savers: Embrace the idea of "digital vellum," which involves snapping a pic of every way a file can be opened, and storing it with the original file, reports Engineering and Technology Magazine.
"We're going to have to build into our thinking the concept of preservation writ large," says Cerf. (Unless of course the world ends up taken over by robots.)
This article originally appeared on Newser: Internet Guru: 'Digital Dark Ages' May Be Coming
More From Newser