Google Beats Bing at 'Jeopardy!' Computer Expert Says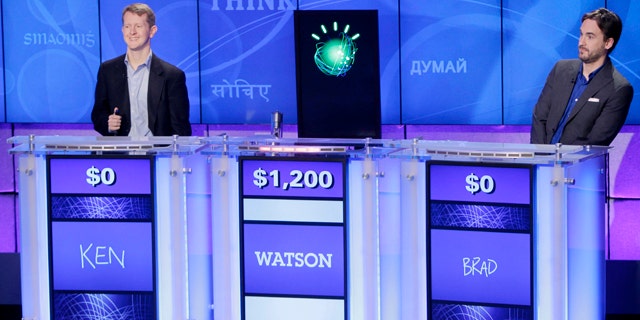 A computer expert inspired by a special episode of legendary U.S. game show "Jeopardy!" tested the accuracy of search engines and found Google was superior to Bing, the New York Post reported Tuesday.
In two weeks, "Jeopardy!" will air a much-hyped man versus machine challenge, pitting its game show champs Ken Jennings and Brad Rutter against Watson, IBM's latest computer, to determine whether flesh or silicon would reign supreme.
To coincide with the airing of the special episode, computer expert Stephen Wolfram pitted various search engines -- including Google and Bing -- against each other to see which was the "Jeopardy!" champ.
Wolfram, creator of a specialized engine called Wolfram Alpha, fed a random sample of the 200,000 "Jeopardy!" clues into several commonly used search engines and counted how many times the correct answer popped up in the first page of displayed search results.
According to Wolfram's tests, Google was No. 1. It came up with the correct answer in the first page results category 69 percent of the time, ahead of Ask.com's 68 percent and Bing's 63 percent. Wikipedia only showed the answer 23 percent of the time.
He also tested which engines got the right answer on the first try, meaning the top document displayed. In that test, Google got it right 66 percent of the time. Bing came in at 65 percent, and Russia's Yandex.com was 58 percent. Ask.com dropped to 51 percent.
Comparatively, the average person gets the right answer 60 percent of the time, while "Jeopardy!" champ Jennings answered correctly 79 percent of the time, according to figures based on archival stats for almost every contestant featured on the game show, said Taliesin Beynon, special projects programmer at Wolfram Research.
Read more at the New York Post.