Going global with your phone: Best smartphones for travel
Mobile phones have become an indispensable part of our lives. Mobile, being the operative word. So it's natural to want to take your phone with you on vacation, just be aware that if you're going out of the country you need to plan ahead, or it will cost you--dearly.
1. The experiment
On one brief sojourn to Canada, I racked up over $500 in roaming charges doing some research online. So playing goofy YouTube videos while away isn't recommended. T-Mobile, for example, charges $10 per MB in Canada and $15 per MB in other countries. If you want to make a voice call, you can activate international service for free on T-Mobile before you leave, but then be aware that additional charges can apply; $1.49 a minute is common for EU countries.
Many owners have complained about butt-dialing phones generating surprise roaming charges. However, now U.S. carriers have to notify (usually by text) subscribers when international roaming fees kick into high gear. So don't blow off any SMS messages. It could be your only warning.
Travelers should also consider whether they really need cell phone service while overseas. Many maps and guidebooks can be downloaded to your phone before you leave, so a data connection isn't necessary to find the Roman Coliseum. Many restaurants in major cities also advertise free-Wi-Fi, which is better than a free glass of wine. You can also switch off mobile roaming, but beware that just enabling Wi-Fi isn't enough. If you haven't switched off wireless data, too, when the Wi-Fi disappears your phone could switch back to international roaming.
On a recent trip across the pond I packed three top-flight phones to see how they fared overseas.
2. HTC One ($100 to $200, AT&T, Sprint, and T-Mobile)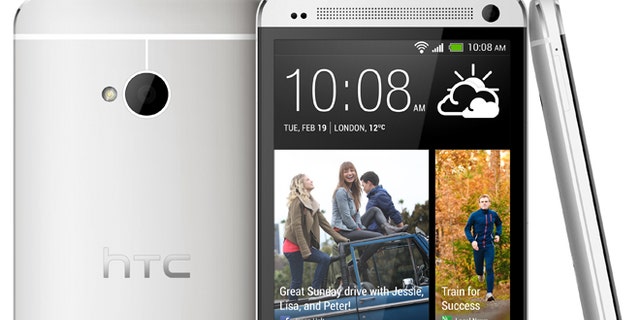 A killer phone with sex appeal to spare, the HTC One can be an excellent wingman. When dining alone in Amsterdam, all I had to do was start checking messages on the HTC One to ignite interest and spark a conversation ("Gee, what phone is that?"). People even bought me drinks.
The phone's sealed metal case means you can't swap out batteries when you run out of power, something to note when you're exhaustively scanning maps all day. The phone handles everything from calls to streaming video with aplomb. I watched Netflix with impunity, although such flagrant conspicuous digital consumption will exhaust your data allotment before you can say "Hemlock Grove."
As an Android phone there were oodles of guides and travel information apps available for the phone, including free phrase books. The HTC One also has a nifty feature for vacationers called Zoe. It takes quick, 3-second video clips that you can later stitch together to create a highlight reel of your wanderings. It's remarkably effective and saves you from boring friends to death with endless pictures of ruins and beaches.
3. Blackberry Z10 ($100 to $200, AT&T, Verizon, and T-Mobile)
The Z10 is a handsome piece of hardware that its developers are hoping will revive the company's flagging fortunes. It's reliable and has some features that will appeal to travelers, including a removable back, so you can tote an extra battery and swap it out when necessary.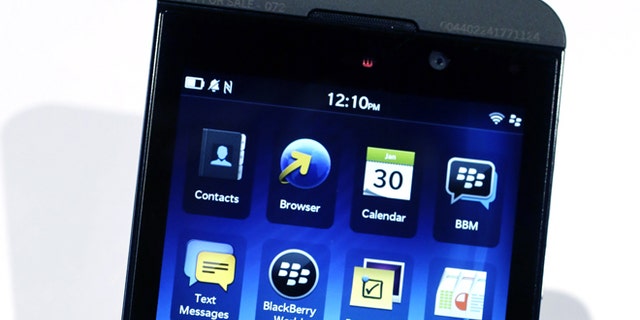 Unfortunately, the Z10 is a back marker in the apps race. There's no Netflix, for example, fewer foreign city guides, and the rudimentary mapping software isn't up to snuff, especially if you're trying to determine how far the Piazza Navona is from the Roman Forum. The phone's 8-megapixel camera is a big improvement over previous Blackberries, just note that you can't adjust many of its settings (such as ISO).
Blackberry has impeccable international credentials. I saw plenty of BB users on planes, trains, and in automobiles around the EU. Its best feature is not having to worry about business security issues (it uses encrypted servers and remote wipe). Is it a turn around product? No, but it may slow the exodus of users looking for a smart, touch-screen phone.
4. Nokia Lumia 920 ($100, AT&T)
The international market has not completely abandoned the former phone leader. Nokia still makes an excellent product and the 920 is stellar representative.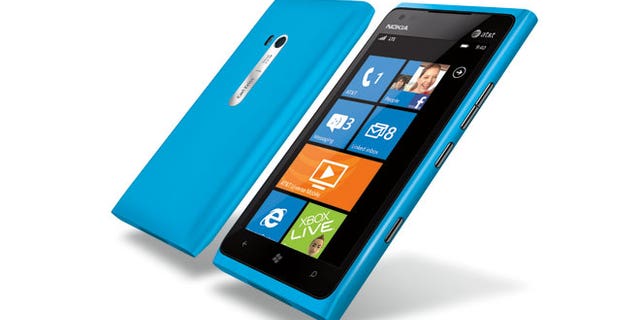 Voice calls are crisper and clearer on the 920 than many competitors. For getting around, Nokia's maps are also a godsend. Its detailed satellite views of Amsterdam and turn-by-turn directions were invaluable in finding the Singel flower market, for example. It never steered me wrong. And the software, Microsoft's Windows Phone 8, is adroit and snappy. All the apps I found necessary are also available on Windows Phone, including Skype (owned by Microsoft), Netflix, and TripAdvisor.
On the downside, Windows phones lag behind Apple and Android models in the overall app market. The phone also has a sealed design like the HTC One, so no backup battery for you.
The phone you own may already be ready for international use. Such models include the Apple iPhone 4 and 5 and Samsung Galaxy S III and 4. Check with your carrier before leaving. More important, make sure you know what charges you may incur should you start calling ex-girlfriends from the Trevi fountain.
Follow John R. Quain on Twitter @jqontech or find more tech coverage at J-Q.com.