Germany basically had to pay people to use electricity Sunday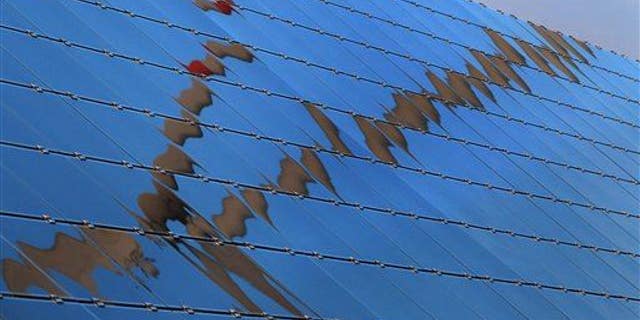 Germany hit a new milestone in renewable energy on Sunday, generating so much power at one point that customers were essentially being paid to turn on their lights or charge their phones.
Quartz reports that around 1pm Sunday, about 87 percent of the power being used in Germany was coming from wind, solar, hydro, and biomass power plants.
In 2015, the average was 33 percent. There was so much power being produced that the cost of electricity briefly dropped to -$149 per megawatt-hour, according to the Independent.
More From Newser:
From Out of the Deep: 5 Most Incredible Discoveries of the Week
Sea Levels Set to Rise Much Faster Than Expected
The high mark in renewable power was credited to a particularly sunny and windy day and the relatively low energy use of a Sunday morning. Gas power plants were shut down during Sunday's renewable-energy surge, but nuclear and coal plants continued to operate, as it was cheaper for them to produce electricity at a loss than to stop for a few hours, then restart.
Sunday shows renewable energy can power a massive economy, ThinkProgress reports. Germany—the fourth-largest economy in the world—is a leader in renewable energy despite getting only as much annual sunshine as Alaska.
In comparison, the US receives about 13 percent of its energy from renewable sources every year. Germany is aiming to be powered by 100 percent renewable energy by 2050.
(Venezuela, meanwhile, is dealing with an energy crisis so pronounced it has cut to a two-day workweek.)
This article originally appeared on Newser: Germany Basically Had to Pay People to Use Electricity Sunday