Fugitive captured by facial recognition technology after 14 years on the run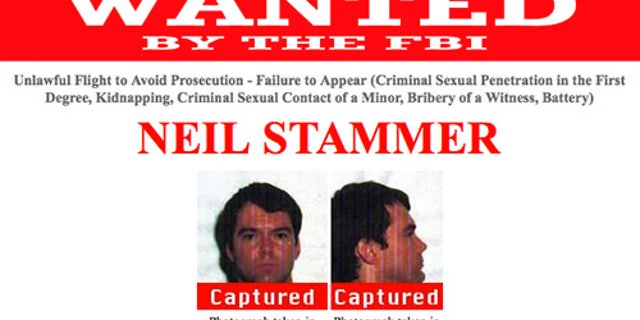 NEWYou can now listen to Fox News articles!
Facial recognition technology has helped the FBI capture a fugitive who had been on the run for 14 years.
Neil Stammer was recently arrested in Nepal and returned to New Mexico to face child abuse charges following an investigation by the FBI in partnership with the Diplomatic Security Service. Stammer, a juggler and former owner of a New Mexico magic shop, was arrested in 1999 on multiple state charges including child sex abuse and kidnapping. Released on bond, he failed to appear at his arraignment.
The FBI became involved in the case after a federal fugitive charge was filed in 2000, although a lack of credible leads meant that the case went cold.
However, in January 2014 FBI Special Agent Russ Wilson posted a new wanted posted for Stammer on FBI.gov. "In addition to the current fugitives, I had a stack of old cases," Wilson said, in a statement, "and Stammer's stood out."
Around the same time a Diplomatic Security Service special agent was testing new facial recognition software which aims to detect passport fraud. The agent decided to use the software on FBI wanted posters and discovered that Stammer's face matched a person whose passport photo bore a different name.
The agent contacted the FBI, who discovered that Stammer was teaching English in Nepal and living under the name Kevin Hodges. The fugitive was even making regular visits to the U.S. Embassy in Nepal's capital, Kathmandu, to renew his tourist visa.
"He was very comfortable in Nepal," Wilson said, in the FBI's statement. "My impression was that he never thought he would be discovered."
Facial recognition technology is proving a key weapon in law enforcement's arsenal. Earlier this year, Iowa investigators credited it with helping them capture an armed robber 41 years after he escaped from a North Carolina prison.
The technology is becoming more widely deployed both in the government and commercial sectors. The FBI, for example, is building a massive facial recognition database which could store up to 52 million images by 2015.
The National Security Agency has also reportedly stepped up efforts to gather electronic images for its facial recognition program.
Outside of government, a number of companies are using the technology. Ford and Intel, for example, are working on a joint research project to bring facial recognition to the dashboard.
Follow James Rogers on Twitter @jamesjrogers