From bass to beanies: The battle of the headphones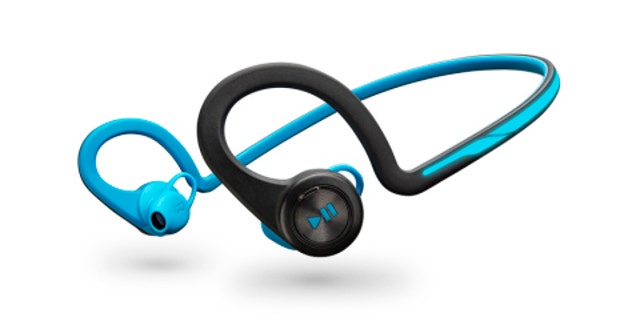 After the success of Beats, scores of companies have jumped into the headphone market. The hundreds of available models mean there are now headphones to suit every type of listener, from audiophiles to runners, and every budget - particularly if you already thinking about shopping for gifts.
Among the many models piling up in my office, these are some of the standouts I've tested over the last few months, with models for late-night listeners, musicologists, and Brooklyn hipsters.
Samsung Level Over, $350
Luxurious and full-bodied, the Samsung Level Over headphones are like a fine bottle of wine, perfect for late-night listening and keeping out extraneous noise. These traditional over-the-ear headphones are substantial, but comfortable and can be used with a cable or wirelessly via Bluetooth. They exhibit a warm, rich sound that I find ideal for midnight movie watching (without disturbing sleeping family members). Their noise canceling feature also makes them solid air travel companions. And they've got some nifty tricks, such as touch sensitive controls that let you swipe the backside of the earpiece to raise or lower the volume or skip tracks.
Blue Microphone Mo-Fi, $350
With a design that looks straight out of "Men in Black," the Mo-Fi headphones are surprisingly comfortable given their alien, arachnid-like shape. The Mo-Fi has a built-in amplifier that delivers plenty of heart-stopping volume. They can be used in passive mode, amplified, or enhanced mode (which boosts the bass end). Boisterous, without ever becoming boomy, there's precision in the amplification here. Kick drums are more pronounced and rhythm guitars are more prominent. The Mo-Fi's also include all the accessories you could want, including plugs to fit a variety of airplane armrest jacks and - most appreciated - a long cable so that you can comfortably use them with a stereo system or desktop computer. Too many headphones these days only include a short cord, limiting their use to portable players only.
Klipsch Reference R6m, $100
Tiny earbuds have come a long way, with models ranging from $20 disposables to $1,200 high-fidelity pieces. The Klipsch Reference R6m are more modestly priced, yet deliver excellent musical detail and their oval earpieces are exceedingly comfortable. Auditioning a variety of music, the R6m's revealed pronounced highs and lows compared to many headphones these days that emphasize midrange frequencies. You will notice some background instruments, such as tambourines, that seem buried in other mixes. Some listeners may find this sound a little too "bright" but serious jazz and classical music fans would do well to consider the R6m's for portable entertainment.
Plantronics BackBeat FIT, $130
While I advise against running outside with headphones, listening to music on a treadmill can relieve the drudgery. There are several wireless sports headsets for workouts, including the Plantronics BackBeat FIT earbuds. They're light and easily paired with a smartphone for listening to playlists or streaming music services. They offer a warm, rounded sound that's better than most at this price point and in this category. While not waterproof, they are certainly sweat resistant, so no matter how overwrought I got, it never interfered with the sound. Also included is a reflective armband for a smartphone that can also be used as carrying case. Usually, gadgets like this tend to be just another thing to worry about for workouts, but the Plantronic BackBeat FIT earbuds were hassle free with a sleep mode that kept the battery alive for more than 10 days between runs. And for those who insist on music while running outdoors, the earpieces of the Backbeat's are designed to let in some ambient sound, making them safer than most for avoiding traffic.
1 Voice Beanie, $59
Bluetooth headphones are built into nearly everything today, from pillows to ski helmets. Still, the 1 Voice Beanie, with small speakers built into the hat, is unique. The wool cap is warm and perfect for denizens of the Williamsburg hipster scene - without having to wear a huge pair of conspicuous headphones. A round control module in the back of the beanie is for pairing, volume, and taking calls. The stereo speakers (one inside each side of the beanie) fit my fat head and the whole thing is comfortable, especially for anyone who loathes sticking rubber earpieces in their ears. The 1 Voice sound quality, while not perfect, is certainly acceptable for playing pop on Pandora or any other streaming service, and there's plenty of volume, albeit with an uptick in distortion should you push its limits. Best of all, there are no telltale cords or colorful earpieces to give away the fact that you're dropping out and tuning in.