Free FBI iPhone App Could Help Parents Keep Kids Safe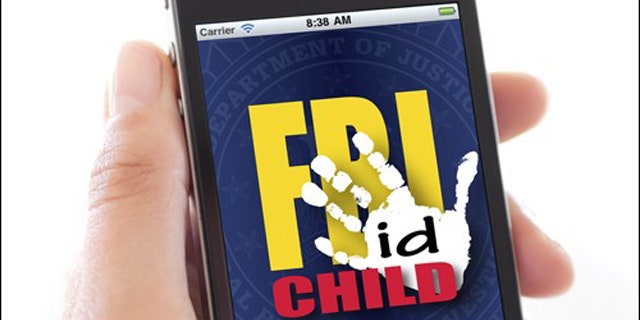 Every parent knows the panic.
When a child is missing, every minute counts when it comes to getting out the most accurate information and description. The FBI hopes its free new "FBI Child ID" iPhone app -- the first mobile app created by the agency -- will provide instant and vital information for parents to share with police in the event of an emergency.
An FBI spokesman told Fox News this information will not be collected by the agency. But privacy advocates wonder if it's another example of the government overstepping its bounds.
"There are very profound privacy problems that are presented by mobile applications," Ginger McCall with the Electronic Privacy Information Center warned parents. Child tracking technology can be helpful, she explained, but any app that can access personal data needs to be thoroughly checked out.
"Look at the access that that application has on that phone. If it's accessing GPS data, personal data, then do research on those companies."
And there are quite a few companies in the field of child safety mobile apps. Some do use GPS, such as the "Nearparent" app, which sets up a virtual neighborhood of pre-arranged helpers for a child to call upon if they are in distress. It lets those helpers pinpoint the child with their location. And "iHound" lets children alert parents via smartphone when they have arrived at a location. Conversely, "Family Tracker" informs parents of a child's whereabouts.
The "FBI Child ID" app relies upon parents to build a full database on a child that they keep stored in their iPhones, said FBI spokesman Paul Bresson. That information can be shown on the spot to a security guard at a mall, or emailed directly to the FBI.
Parents can use the Child ID app to upload a current picture of their child, their physical descriptions, and distinguishing characteristics.
"It's very critical in the first few minutes and hours in these cases where there is missing children to seek the help of authorities to help locate your child -- and obviously you want to arm them with the most information that you can to get the best chances to locate your child quickly," Bresson said.
Parents say they are cautiously embracing the technology. "I think the benefits would outweigh the negatives," Jodi Perrin from New Hampshire told Fox News. "If someone gets ahold of your phone, it's probably a negative. But if you can get information to the FBI as soon as possible, the sooner the better."
Patricia Merrill, a mother from Long Island agreed, in principle. "If it's something maintained on my phone, I think I would be interested in it. If it was going to a database where you always have the concern that someone's going to be hacking, I don't know if I'd be that willing to do it."
"But if it's something that resides on the phone with apps and you can access it easily enough, then it probably sounds like a good idea," she told Fox News.
Security experts say technology doesn't replace good parenting, of course -- but these devices could help when you need it the most.