Fove: The world's first VR headset with eye tracking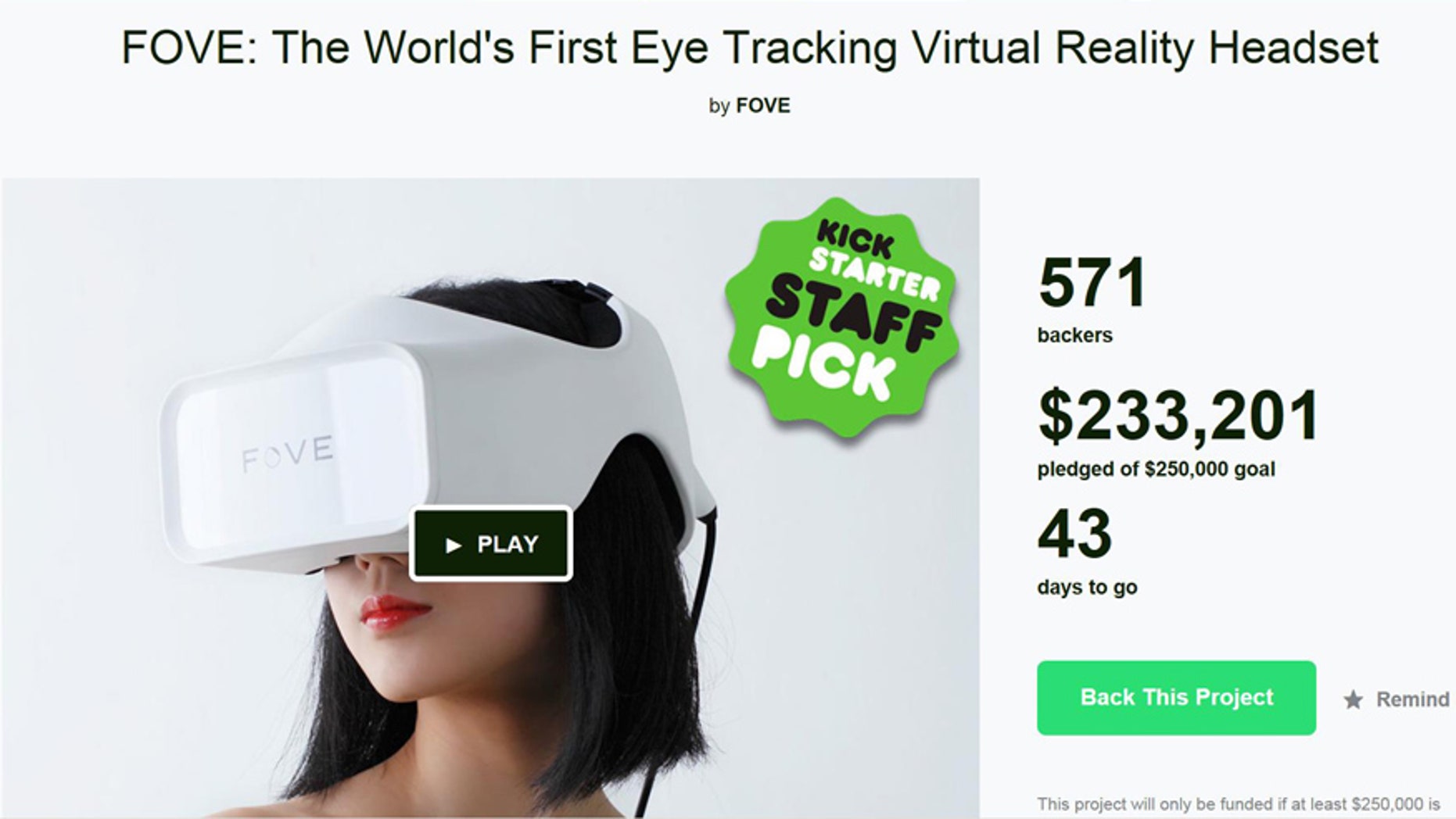 With several VR systems making their official debut between now and spring 2016, the first wave of virtual reality headsets is finally cresting. A new device named Fove is jumping into this ocean with both feet by offering eye-tracking, a feature even big names like Oculus and Sony don't have. However, the people behind the headset are looking for help.
Seeking $250,000 on Kickstarter, Fove's headset is almost already halfway to its goal with $115,000 in funding at the time of writing. A Fove headset/development kit starts at $350 for early bird pledges (which are selling out fast), or $400 without a discount. This gets you a headset featuring a 2560 x 1440, 5.8-inch screen, ports for USB 3.0, DisplayPort, and headphones, low-latency head tracking and two infrared sensors to follow your eyes.
MORE: VR Headset Mega Guide
This means the headset can not only adjust the graphics to deliver better fidelity to where you're actually looking, but also add a completely new way to control games. Fove claims that eye control reduces nausea or sickness by limiting unnecessary head movements.
Fove's headset also works for applications outside of gaming, as its eye tracking gives disabled users a new way to experience and interact with their environment, as seen in the Eye Play the Piano Project video.
Unfortunately, all VR headset makers, not just Fove, still need to answer one major question: Where is all the content? Even as recently as GDC 2015 back in March, the vast majority of software running on VR headsets was 5-minute tech demos or simplistic one-off games. Virtual reality continues to wait on its version Mario 64 or Half-Life 2 to to legitimize the platform and justify the purchase of a headset, regardless of price or specs.
If you're unperturbed and still wish to cut your teeth on the bleeding edge of tech, head over to Fove's Kickstarter page and sit tight until May 2016 when units are expected to ship.