Four for the road: Spring travel gadgets
When you're traveling, it's the little things that count. With spring arriving this week (snowstorms notwithstanding), our attention turns to vacation plans and travel. That also means, dead batteries and cranky children. Here are four small gadgets than can help you avoid both.
1. Pocket Protection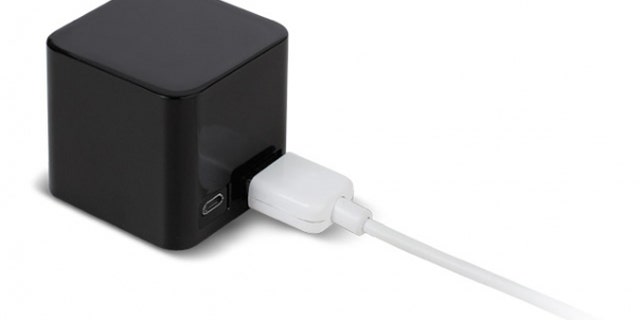 The dirty truth about smartphones is that precious few of them can make it through a full day of work and play without running out of power. And with more designs featuring sealed chassis, you can't even swap out batteries any more. So when you're away from outlets (or fighting over them at the airport departure gate), the only solution is a separate portable charger.
There are dozens of such devices available but one recent model I've found particularly convenient is Eton's $40 BoostBloc 2000. It's basically a rechargeable, cube-shaped lithium polymer battery that's small enough to rest comfortably in a jacket pocket, and it includes a micro USB and standard USB port. It will fully recharge a phone in about half the time it takes to charge it using the phone's own adapter.
Perhaps its best feature, however, is that when you pick it up, the motion triggers a set of four blue LEDs on the back, indicating approximately how much power is left in the cube. It prevents you from tossing it in your bag only to discover later that your forgot to charge ... the emergency charger.
2. Travelin' Along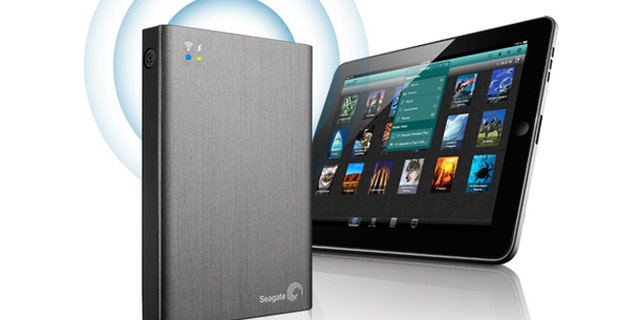 We've all heard the "are we there yet?" jokes. But it's no joke when the traffic is heavy and the kids are trying your patience. Enter the $200 Seagate Wireless Plus, a terabyte-sized, Wi-Fi portable media server.
Smaller than a trade paperback book (remember those?), the Wireless Plus hard drive can hold hundreds of HD movies and many hours of music. It has its own rechargeable battery that is rated to last up to 10 hours, and it works by making a Wi-Fi connection to Apple iOS, Android and Kindle Fire devices. Video and audio is then fed wirelessly (using an app) to the portable device. Best feature: It can stream music and video to up to 8 devices, ending the backseat tussle of what movie or show to watch.
3. Keeping Power Up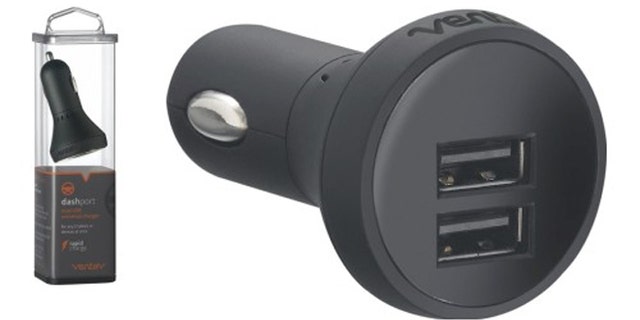 There are scores of 12-volt USB adapters for cars, but most can't keep up with demanding smartphone apps. Many times I've had a phone shut down because the apps that were running were drawing power faster than the plug-in adapter could maintain a charge. With the $30 Ventev dashport r2200 that's no longer a problem.
this gadget "safely" charges plugged in phones and tablets at the fastest rate possible, according the company. I found it was a godsend when using an app called iOnRoad, which typically drains my phone battery even when the device is plugged into a 12-volt adapter. The dashport r2200 kept the phone running no matter how many apps were running or how long the road trip.
4. Traveling Tunes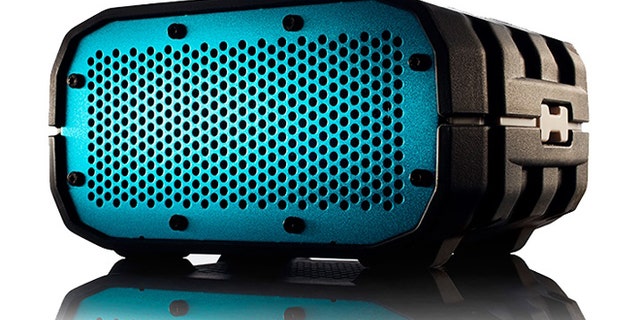 Portable wireless speakers have become wildly popular ever since the Jambox appeared on the market. But most are fragile affairs, susceptible to carry-on roughhousing or vulnerable to dirt, sand, and water should you want to use it at a picnic or beach party.
So the folks at Braven--who already made an excellent wireless Bluetooth speaker -- designed a model that can withstand the elements. The 180 BRV-1 delivers better sound than the vast majority of portable speakers, yet you can pour water on it with impunity. A transparent membrane keeps the water and dirt out (it has IPX5 rating, generally used for sporting goods that means it resists low pressure jets of water and dust).
Like other models in this product category, the BRV-1 doesn't short change you on the standard array of features. It is rated to play music sent wirelessly from your Bluetooth device for up to 12 hours. It will charge a depleted phone via a USB port, and road warriors can use its noise-canceling microphone to turn it into a speaker phone.
And, yes, in case you're thinking of traveling now, the BRV-1 is also snow proof.
Follow John R. Quain on Twitter @jqontech or find more tech coverage at J-Q.com.