Former Panamanian dictator Manuel Noriega sues over depiction in 'Call of Duty' game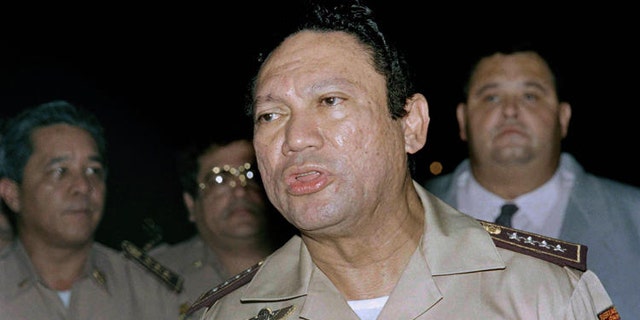 Manuel Noriega, the former military dictator of Panama who was removed from power by a U.S. invasion in 1989, has filed a lawsuit against a California video game maker for using his name and likeness without his permission in one of its most popular games.
The suit was filed in Los Angeles County Superior Court Tuesday against Activision Blizzard Inc., the makers of "Call of Duty: Black Ops II." The game depicts a character called Manuel Noriega, who helps the CIA capture the game's villain before betraying the game's playable characters.
The Independent reports that characters in the game refer to the Noriega character as, among other names, "old pineapple face" -- an actual nickname used by Panamanian citizens poking fun at the generalissimo's pockmarked visage.
The suit claims that Activision Blizzard depicted Noreiga as "a kidnapper, murderer and enemy of the state," adding that the makers implied that he was "the culprit of numerous fictional heinous crimes, creating the false impression that defendants are authorized to use plaintiff's image and likeness. This caused plaintiffs to receive profits they would not have otherwise received."
The Los Angeles Times reported that "Black Ops II" generated more than $1 billion in sales in the two weeks after its release in November 2012.
Noriega, 80, served 15 years of a 30-year sentence in a U.S. federal prison after being convicted of eight counts of drug trafficking, racketeering, and money laundering in 1992. After serving one year and two months of a seven-year sentence in France for money laundering, he was extradited to Panama, where he is serving a 20-year sentence for murder.
Click for more from The Los Angeles Times