Fisherman catches fish that grew around a drink wrapper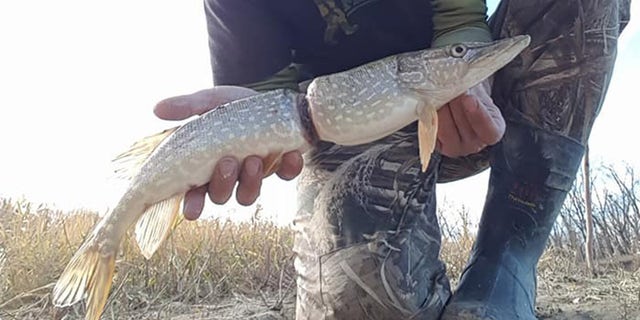 A Canadian fisherman hopes his astounding catch of a pike growing around a drink wrapper will teach others not to litter.
"Pick up your garbage. This is a Powerade wrapper which takes up no room in your pocket until you get to a garbage can. Please share!" Adam Turnbull, of Sarnia, Ontario, wrote on a Facebook post.
The images have gone viral with more than 12,000 shares.
WASP RIPS BEE IN HALF IN VIRAL VIDEO
Turnbull said he removed the wrapper and released the fish back into the waters of Alberta.
"I was very surprised a fish could even survive like this," Turnbull told Fox News, adding that he has never caught anything like it before.
"I spoke to a biologist and the blockage was just behind its stomach so it would have been able to eat normally, just longer for digestion to take place," he said.