Feds to sell $28 million in seized Bitcoins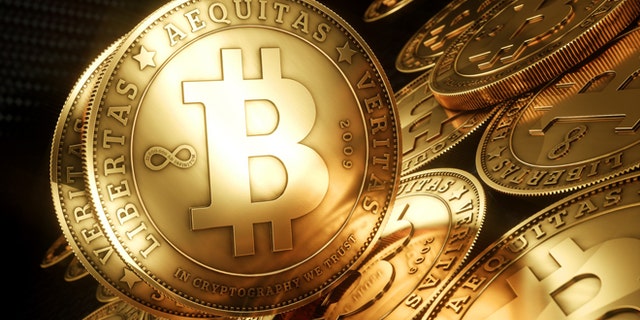 The U.S. government announced plans to sell a whopping $28 million worth of bitcoins, the volatile digital currency that's taking the Internet by storm.
Bitcoins are a form of currency, like the U.S. dollar, the British pound or the Indian Rupee. But Bitcoins aren't tied to any country or even to physical paper or coins at all. Instead, computers "mint" them according to complex algorithms, adding a new coin to a database at a slow but steady rate.
The currency's exchange rate has seen wide swings, soaring up from about $125 U.S. dollars per bitcoin to over $1,000 apiece in late December. They currently trade for around $800.
And the Feds will soon sell a massive stash.
The huge bitcoin haul -- approximately 29,655 of the digital things -- was formally transferred to the U.S. government several months after it was seized from the server of the black market website Silk Road; the government claimed the digital currency was used to facilitate money laundering, prosecutors announced Thursday.
The action came a day after a Manhattan judge approved the forfeiture of the bitcoins and the website, and three months after San Francisco entrepreneur Ross Ulbricht was arrested on charges he operated an online marketplace for illegal drugs, following a crackdown on the website. He has pleaded not guilty to charges of narcotics trafficking, computer hacking and money laundering.
In a news release, U.S. Attorney Preet Bharara said it was the largest forfeiture of bitcoins ever by the government. He called Silk Road "a global cyber business designed to broker criminal transactions." The website is believed to have collected more than $1 billion in revenue from more than 100,000 customers.
"These bitcoins were forfeited not because they are bitcoins, but because they were, as the court found, the proceeds of crimes," Bharara said.
The prosecutor said investigators also seized more than $130 million worth of bitcoins -- an additional 144,336 -- from computer hardware belonging to Ulbricht, though U.S. District Judge J. Paul Oetken has not yet ruled whether those bitcoins must be forfeited. Ulbricht, 29, has challenged the government's claims to that currency and its insistence that he operated online under the alias "Dread Pirate Roberts."
Oetken said Wednesday he was ordering the forfeiture of the $28 million of bitcoins and the website because no one had challenged the government's claims to those assets.
Ulbricht has remained imprisoned after a Manhattan magistrate judge cited "powerful evidence" that he sought the killings of individuals he believed would interfere with his business. He is charged separately in federal court in Baltimore in an attempted murder-for-hire scheme.
The Associated Press contributed to this report.