FBI reportedly using forensic firm Cellebrite to open San Bernardino shooter's iPhone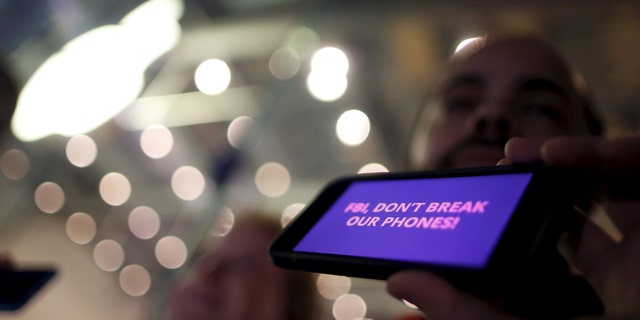 The FBI has turned to Israeli mobile forensics specialist Cellebrite to help it open the encrypted iPhone used by one of the shooters in December's deadly attack in San Bernardino, according to the Yedioth Ahronoth newspaper.
Apple is fighting a judge's order to help the feds hack the iPhone 5c phone of Syed Rizwan Farook.
Citing unnamed experts familiar with the case, Yedioth reports that the FBI is using the services of Cellebrite. Based in Petah Tikva, Israel, Cellebrite offers a number of products for extracting and analyzing data from mobile devices, as well as advanced investigative services.
Related: FBI may have found way to unlock San Bernardino attacker's iPhone
Cellebrite's website says that it can support more than 19,000 device profiles and cites more than 15,000 law enforcement and military users of its technology.
Yedioth reports that Cellebrite provides the FBI with decryption technology as part of a contract signed in 2013.
A federal judge canceled a hearing Tuesday in the legal battle to force Apple to break into an encrypted iPhone used by one of the San Bernadino attackers, after federal officials said in a court filing they may have found another way to access the device.
Related: Here's how the FBI might crack the San Bernardino iPhone
In a filing late Monday, federal prosecutors said "an outside party" has come forward and shown the FBI a possible method for unlocking the phone used by one of the shooters in the Dec. 2 terror attack.
An FBI spokesman told FoxNews.com that the agency is not able to comment on the identity of the outside party helping its investigation.
Cellebrite declined to comment when contacted by FoxNews.com.
Related: Apple unveils new iPhone SE and 9.7-inch iPad Pro
In a statement released earlier this week, U.S. Justice Department spokeswoman Melanie Newman said the government is "cautiously optimistic" that the unnamed outside party's possible method for unlocking the phone will work.
Newman added that the method was demonstrated this past weekend.
"We must first test this method to ensure that it doesn't destroy the data on the phone, but we remain cautiously optimistic," she said. "That is why we asked the court to give us some time to explore this option."
If the method works, the government said in the filing, "it should eliminate the need for the assistance from Apple."
Related: Apple extends its reach with new iPhone SE and 9.7-inch iPad Pro
For more than a month, the government and Apple have waged a very public debate over whether breaking into one phone would jeopardize the security of all encrypted devices.
Apple CEO Tim Cook briefly mentioned the company's ongoing iPhone battle with the FBI during the tech giant's product launch event Monday.
"We built the iPhone for you, our customers, and we know that it's a deeply personal device," he said. "We need to decide, as a nation, how much power the government should have over our data and our privacy."
Cook, who said that Apple did not expect to be in this position, added that Apple will remain steadfast in its opposition to the court order. "This is an issue that affects all of us, and we will not shirk from this responsibility," he explained.
Fox News' Matt Dean and the Associated Press contributed to this report.