FBI launches probe into massive Sony Pictures hack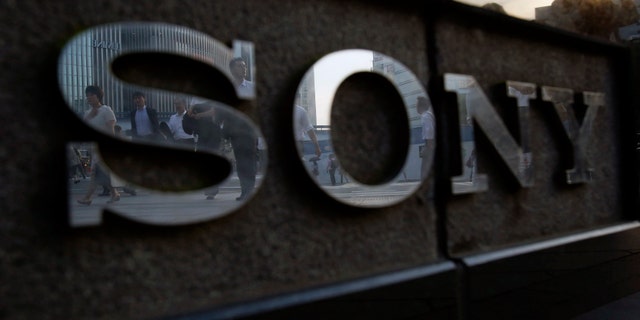 The FBI has launched an investigation into the massive cyberattack that wreaked havoc on Sony Pictures Entertainment.
"The FBI is working with our interagency partners to investigate the recently reported cyber intrusion at Sony Pictures Entertainment," explained the agency, in a statement emailed to FoxNews.com. "The targeting of public and private sector computer networks remains a significant threat, and the FBI will continue to identify, pursue, and defeat individuals and groups who pose a threat in cyberspace."
Reuters reports that the FBI issued a five-page, confidential "flash" warning to businesses late Monday, providing advice on how to respond to the malware. The FBI report said that the malware overrides all data on computer hard drives, according to Reuters, making it difficult to recover data using standard forensic methods.
The sheer complexity of last week's attack has sparked speculation that North Korea was behind the hack, possibly aided by its ally China. Sony Pictures' forthcoming film "The Interview," starring Seth Rogen and James Franco as journalists enlisted to assassinate dictator Kim Jong-un, has outraged North Korea, fuelling talk that Pyongyang may be behind the hack.
Culver City, Calif.-based Sony Pictures is a subsidiary of Japanese tech and media giant Sony.
On Nov. 24 a hacking group called Guardians of Peace, or GOP, took over Sony Pictures' corporate network and vowed to release sensitive corporate data if certain demands were not met. Variety reports that screener copies of at least five Sony movies were downloaded freely online following the hack. In a further twist, a spreadsheet appeared on a text sharing site Monday purportedly showing the salaries of top Sony Pictures executives.
Sony Pictures has not yet responded to requests for comment on this story from FoxNews.com. However, in a statement released on Monday, the company said that it is continuing "to work through issues related to what was clearly a cyber attack last week."
"The company has restored a number of important services to ensure ongoing business continuity and is working closely with law enforcement officials to investigate the matter," it added.
Experts, however, have warned that sophisticated malware could leave Sony Pictures' network at risk for a long time. "The 'backdoors' [into the system] that may have been placed by the Guardians of Peace could be in the network for months," Gary Miliefsky, CEO of Nashua, N.H.-based security software specialist SnoopWall, told FoxNews.com Monday.
The hacking incident, he added, is damaging both to the studio and the image of Sony.
Sony Pictures has reportedly hired FireEye's Mandiant forensics unit to clear up the cyberattack.
Sony is no stranger to cyberattacks. In 2011 hackers targeted its PlayStation Network and Online Entertainment division in what the company described as "a highly sophisticated, criminal cyberattack."
Earlier this year the company also faced a double-barreled assault with an executive's flight diverted due to a bomb scare at roughly the same time as PlayStation and Entertainment Networks were under attack.
The Associated Press contributed to this report.
Follow James Rogers on Twitter @jamesjrogers