Farm run by robots will churn out 30,000 heads of lettuce a day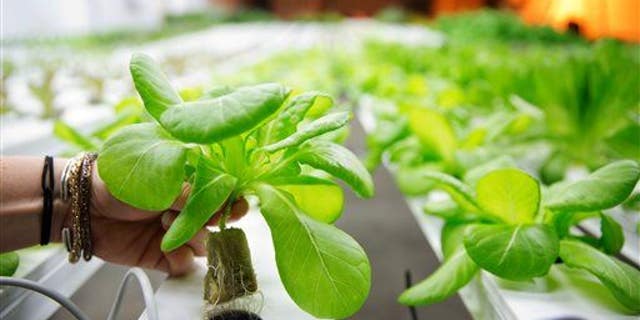 "Robot-obsessed Japan" is how Phys.org describes a country bent on automation, and its latest agricultural efforts seem to back that claim up. The world's first robot-run farm will be up and running by mid-2017, Kyoto-based Spread has announced, and it plans to churn out 30,000 heads of lettuce a day to start, boosting that to 500,000 within five years.
The lettuce, which will be grown without pesticides, will also boast more beta carotene than lettuce grown on traditional farms, the company says, and the automated process will result in significant savings: energy expenses would be cut by about a third, and personnel costs by half, company rep Koji Morisada tells AFP.
The indoor grow house—a type of farm Modern Farmer says is "low-profile, easy on the environment, and can be made to produce massive quantities of food, especially quick-growing crops like lettuces, very easily"—will take up just over 47,000 square feet, Phys.org notes.
Every part of the process, from transplanting to harvesting, will be carried out by the robots, except for seed planting and germination confirmation, Morisada says. An August Wall Street Journal article noted the robotic farmers (which Tech Insider describes as looking "like conveyor belts with arms") will also monitor and adjust farm conditions such as temperature and humidity.
"With the introduction of plant factories and their controlled environment, we are now able to provide the ideal environment for the crops," another rep tells Tech Insider.
Spread already sells factory-grown lettuce from other facilities it operates for about the same price as conventional lettuce, though it hopes to eventually bring those costs down, the Journal notes.
(Robots are also staffing a hotel in Japan.)
This article originally appeared on Newser: Robot Farm to Churn Out 30K Heads of Lettuce a Day
More From Newser