Facebook's Mark Zuckerberg questioned by EU lawmakers, but mostly repeats his US testimony
Facebook CEO Mark Zuckerberg brought his apology tour to Europe on Tuesday.
During an appearance before a group of European Union parliamentary leaders, Zuckerberg repeated his apology for the range of ways the company he founded has not done enough to address problems such as foreign interference in elections and the proliferation of fake accounts, fake news and hate speech.
"We didn't take a broad enough view of our responsibilities. That was a mistake, and I'm sorry for it," he said.
FAKE FACEBOOK ACCOUNTS, MISINFORMATION SPREAD QUICKLY IN WAKE OF SANTA FE SHOOTING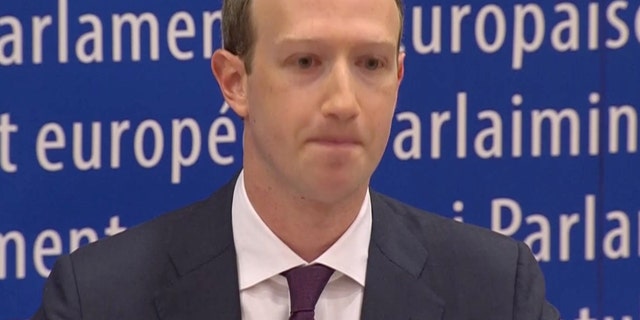 In contrast to when Zuckerberg testified before U.S. lawmakers, EU officials were more pointed and confrontational—seeming to have a better grasp of the issues at stake as the European Union's General Data Protection Regulation (GDPR) is set to take effect in three days.
The format, which allowed European parliament members to ask Zuckerberg a barrage of questions—about everything from the GDPR to data privacy, online bullying, monopoly power and targeted advertising—only allowed the CEO about 25 minutes to respond to dozens of very specific queries.
Guy Verhofstadt, a liberal EU politician from Belgium, was particularly withering.
"Could you or would you cooperate with the European antitrust authorities to open your books so that we can see if you're a monopoly?" he asked.
Verhofstadt went on to say: "We have a big problem here. You have to ask yourself, how you will be remembered—as one of the three Internet giants—like Microsoft's Bill Gates or Apple's Steve Jobs—or as a genius who created a digital monster that is destroying our democracies and our societies?"
Zuckerberg noted that over 500 million fake accounts were removed in the first quarter of 2018, that Facebook's artificial intelligence systems can now flag 90 percent of ISIS-related and terrorist content before users even report it and that the company is working to improve all of its systems in these areas.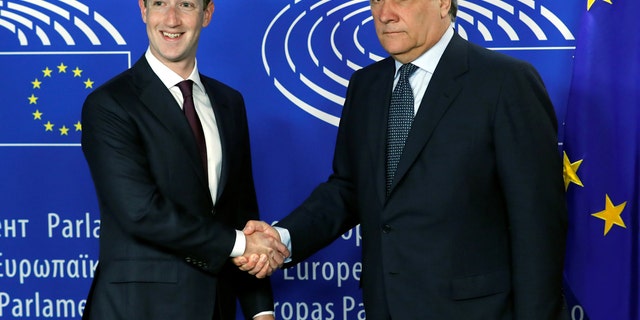 FACEBOOK, YOUTUBE STILL STRUGGLING TO STOP TERRORIST CONTENT
"It's an arms race," he said. "We'll never be perfect."
With regard to fake news on the platform, Zuckerberg said the company doesn't want to "be in a position of saying what's true or false," before noting the third-party fact-checkers it now uses.
Advocates for more regulation said they had a more receptive audience among European lawmakers.
"Multiple members of the European Parliament made clear that they agree with us -- Facebook is a dangerous, too-big-to-manage monopoly that needs to be broken up, specifically by spinning off Instagram, WhatsApp, and Messenger, to protect democratic societies," Sarah Miller, Director of Citizens Against Monopoly, said in a statement.
At the end of the session, many European lawmakers repeated their inquiries and a few seemed exasperated that Zuckerberg did not answer what they called "yes or no questions."
IS FACEBOOK DOING ENOUGH TO STOP BAD CONTENT? YOU BE THE JUDGE
"There are a lot of specific questions that I didn't get to specifically answer," Zuckerberg admitted.
However, the 34-year-old billionnaire leader said he would provide written answers to the many questions that were not addressed.