Facebooks internet-beaming drone managed not to crash on its second outing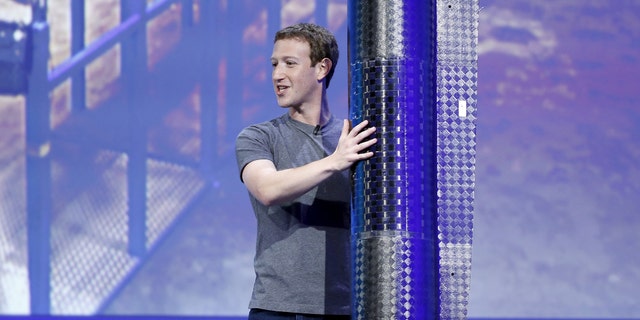 Facebook's internet-beaming drone, called Aquila, came down heavily when it landed at the end of its debut test flight in Arizona last summer. Widely defined in the media as a "crash," Facebook made little of the incident in its lengthy analysis of the drone's first outing, describing it only as "a structural failure we experienced just before landing." A subsequent investigation into the accident pointed to windy conditions as the cause.
Having made some changes to Aquila's design in response to lessons learned from that initial flight, Facebook on Thursday happily reported a successful second outing for its mammoth, solar-powered flying machine.
The unmanned, autonomous aircraft, which at 42 meters sports a wingspan greater than that of a Boeing 737, flew for 1 hour and 46 minutes in a test mission last month, and "landed perfectly on our prepared landing site," Facebook reported. And just to prove it, the company even posted a video (below) showing it touch down. Smoothly.
Martin Luis Gomez, Facebook's director of aeronautical platforms, said in the post that modifications to Aquila's design include the addition of spoilers to the wings to increase drag and reduce lift during the landing approach, and the inclusion of a horizontal propeller stopping mechanism to support a successful landing.
They also added hundreds of sensors to the aircraft to gather useful data, modifed the autopilot software, and put in new radios for the communication subsystem.
Gomez said the second test flight saw Aquila climb twice as fast as it did on its first outing, thanks in part to a smoother finish given to the drone that also came as part of its improvement program.
"This second flight was all about data," Gomez said, some of which will be used "to refine our aerodynamic models, which help us predict the energy usage and thus optimize for battery and solar array size," as well as "to understand how Aquila's shape responds to flight in real-time."
Landing
Satisfied with its performance in the air, the team turned its attention to the all-important landing. While the drone could one day fly for months at a time, the team don't want a costly mess to clear up each time it returns to terra firma for a service, so it really needs to nail the touchdown.
The Aquila aircraft, Gomez explained, has no landing gear in the traditional sense, instead landing on Kevlar pads attached to the bottom of the motor pods; its low landing speed and descent rate allowed engineers to eliminate weighty wheels and struts for a more efficient design.
The landing pad comprises a 6-inch deep, 500-foot circle of level gravel, and as you can see in the video, the aircraft touches down without a hitch.
Gomez said the team was "thrilled" with how this second test flight went.
Facebook's long-term aim is to one day have lots of these drones flying high above the clouds simultaneously, using on-board tech to bring affordable internet access to those in remote parts of the world.
"Connecting people through high-altitude solar-powered aircraft is an audacious goal, but milestones like this flight make the months of hard work worth it," Gomez said.