Facebook might have 29,000 data points on you, but Mark Zuckerberg doesn't really know
It's well known that Facebook collects a voluminous amount of data on its 2.2 billion users — but CEO Mark Zuckerberg could not confirm exactly how much the social network collects.
Facing a second day of scrutiny for its shoddy handling of the Cambridge Analytica data scandal, this time before the House Energy and Commerce Committee, the 33-year-old tech executive was asked a series of seemingly basic questions by New Mexico Rep. Ben Ray Lujan.
When Lujan, a Democrat, asked how many data points the company has for an average user, Zuckerberg could not confirm a precise number.
MARK ZUCKERBERG'S NOTES PHOTOGRAPHED, SHOW HE WAS READY TO PUNCH AT APPLE IF CONGRESS PUSHED HIM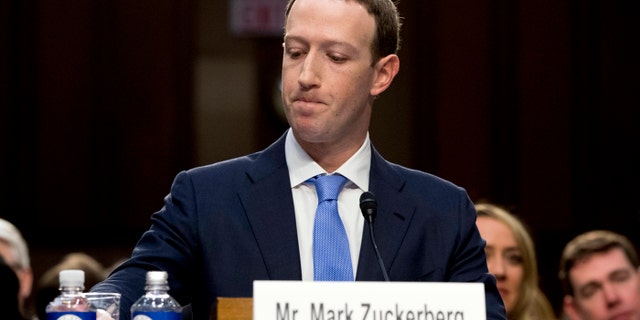 "I do not know off the top of my head," said Zuckerberg.
The tech firm has a list of 29,000 categories that it provides to advertisers, according to a 2016 ProPublica investigation. Facebook targets households based on income levels, a range of things that users have liked, groups they've joined and so on.
Zuckerberg's company also lists the six data providers it works with in the U.S. here.
During the same exchange with Lujan, Facebook's CEO admitted he also did not know how many data points are collected on users who do not even have a Facebook account.
Zuckerberg has taken questions on a range of issues, from fake news and terrorist content to Russian propaganda and data privacy, as U.S. lawmakers consider possible regulatory remedies.