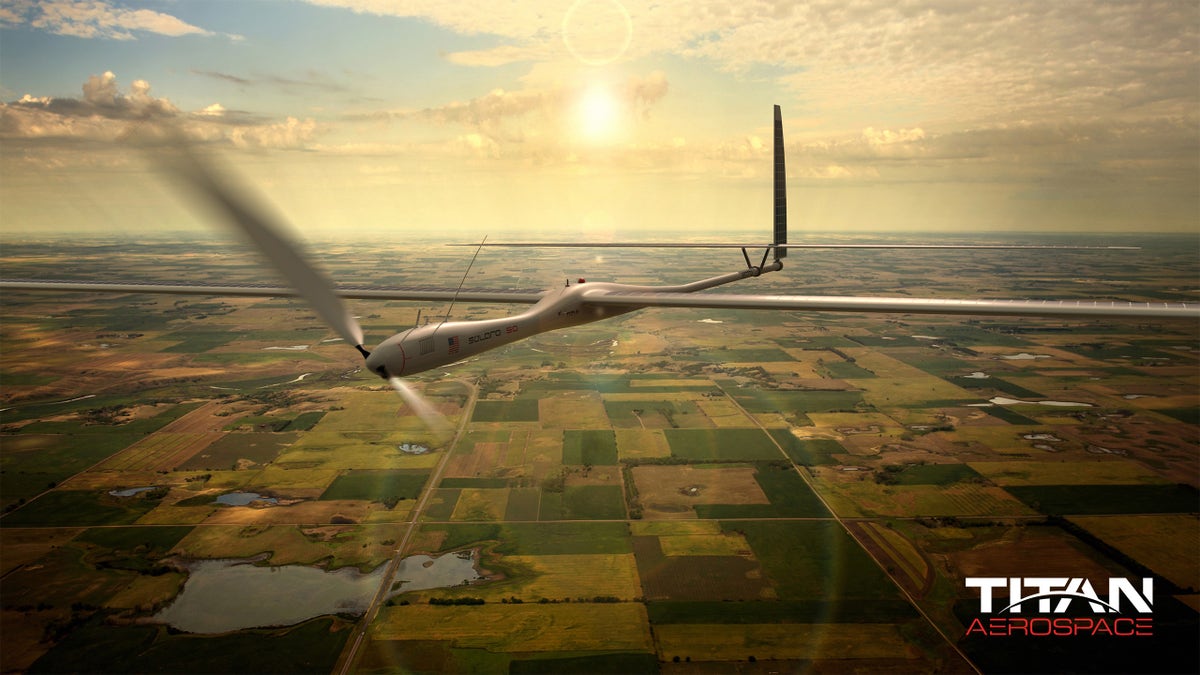 Facebook is reportedly in talks with drone maker Titan Aerospace, with those familiar with the situation suggesting the social networking giant could be preparing to offer up to $60 million for the company.
You might be wondering why on earth Facebook would have any interest in a drone manufacturer; after all, it's not in the business of delivering pizza or beer – or any other goodies for that matter – to its many users.
Affordable Internet access
The fact is, Titan Aerospace can help Mark Zuckerberg with his dream of bringing affordable Internet access to everyone on the planet, with the near-orbital, solar-powered pilotless flying machines helping to provide that access. The New Mexico-based company already has experience of such work with the Internet Africa Project, which is helping to provide Internet access to previously isolated populations across the continent.
Its solar-powered drones, which are capable of staying airborne for as long as five years at a time, could be used "to blanket parts of the world without Internet access, beginning with Africa," TechCrunch reported Monday night.
According to an unnamed source, Titan Aerospace would start off by building 11,000 'Solara 60′ drones to help with Facebook's plan.
The so-called 'atmospheric satellites,' which would fly at a height of around 12.5 miles (20 km), are capable of carrying out many of the functions of higher-placed orbital satellites but are cheaper and more versatile, according to TechCrunch.
The Facebook boss talked about his plan to bring Internet access to all during a speech delivered at MWC in Barcelona last week.
"Most of the world don't have any Internet access at all," Zuckerberg said, explaining that to bring global connectivity would require "dramatic changes" in the tech industry.
As a major backer of the Internet.org initiative, Facebook has already teamed up with a number of big firms – Ericsson, MediaTek, Nokia, Opera, Qualcomm and Samsung among them – as part of a long-term effort to reduce the cost of Internet access around the world. Its acquisition of Titan Aerospace would obviously fit with this initiative.
Revenue boost
Mark Little, principal analyst at tech consultancy firm Ovum, told the BBC recently that putting money into emerging markets would go toward helping to boost advertising income for the social networking company in the future.
He added that the current situation (ie. limited Internet connectivity around the world), combined with the dominance of regional social networks, both hinder Facebook's global expansion plans. If Mark Zuckerberg can "make it easier for the world to share information," Little said, then "the more ads Facebook can sell."
Of course, much of Little's thoughts on the subject can be applied to Google's Project Loon initiative, too, which also has the goal to bring affordable Internet access to various parts of the world, as well as to isolated areas.