Facebook deleted 'tens of thousands' of fake accounts in the run-up to the German election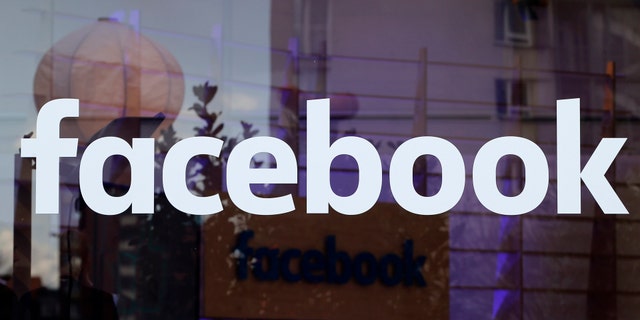 Facebook says that it deleted a host of fake accounts from the social network in the run-up to Sunday's German election.
"To prevent people from misusing our platform, we announced a new push to remove fake accounts by spotting suspicious patterns of activity," explained Richard Allan, Facebook's vice president, public policy, for Europe, the Middle East and Africa, in a blog post. "In the month before the election, we removed tens of thousands of fake accounts in Germany."
Chancellor Angela Merkel's conservative bloc came first in the country's election, paving the way for her to lead Germany for a fourth term. Merkel, however, has emerged from the election with a weakened power base. The nationalist Alternative for Germany, or AfD, party, won 93 of the 709 seats in parliament after a campaign that centered on shrill criticism of Merkel and her 2015 decision to let in large numbers of migrants.
PRESIDENT OBAMA WARNED MARK ZUCKERBERG ABOUT FAKE NEWS ON FACEBOOK, REPORT SAYS
In the post, Allan explained that, after reports of foreign interference in the run-up to the U.S. and French elections, Facebook worked closely with German officials "to fight disinformation and make Facebook a safer and more secure environment for genuine civic engagement."
In addition to removing the fake accounts, Facebook combated fake news with its Related Articles feature, which gives users access to different perspectives. The social network also offered a tab where political parties could outline their positions on key issues. "When someone clicked on an article about the federal election in their News Feed, they were given the option to compare the major political parties' perspectives," Allan explained. "People were also able to explore the parties' positions on key issues, gaining exposure to a diverse set of viewpoints."
FACEBOOK UNCOVERS $100G IN FAKE AD SPENDING TIED TO RUSSIAN OPERATIVES DURING 2016 ELECTION
Facebook also worked closely with Germany's Federal Office for Information Security (BSI) and trained members of parliament and candidates on online security.
The Menlo Park, Calif.-based firm has been battling fake news and political information on both sides of the Atlantic.
President Barack Obama reportedly warned Facebook CEO Mark Zuckerberg about the threat posed by fake news on the social network during a private meeting last year shortly after the U.S. Presidential election.
Facebook announced a strategy to tackle fake news in December 2016, making it easier for users to report fake news when they see it, and harnessing fact checking. Earlier this year, Facebook also revamped its systems to make it harder for fake news to be spread and eliminate fake accounts.
PRESIDENT TRUMP SUGGESTS FACEBOOK AD CONTROVERSY PART OF 'RUSSIA HOAX'
The company recently announced that it uncovered $100,000 in fake ad spending tied to Russian operatives during the 2016 U.S. Presidential Election. While the vast majority of ads didn't reference the election, voting, or a particular candidate, they did focus on amplifying divisive social and political messages such as LGBT matters, race, immigration and gun rights, according to Stamos.
Last week, Zuckerberg said that Facebook would release the Russia-linked ads to Congress. During a Facebook Live Chat, the Facebook CEO also said that the company would strengthen its ad review process for political ads.
Follow James Rogers on Twitter @jamesjrogers. The Associated Press contributed to this article.