Facebook activates Safety Check service after New York City explosion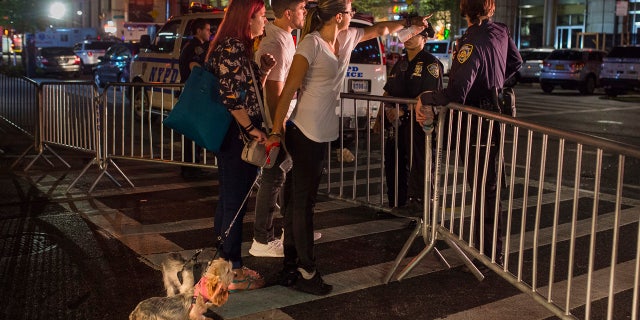 NEWYou can now listen to Fox News articles!
Facebook has activated its Safety Check service that lets users notify friends and family that they are safe following the explosion that injured at least 29 people in New York City late Saturday.
This is the first time that Safety Check has been activated in New York.
The blast, which happened at around 8.30 p.m. on West 23rd Street in the city's Chelsea neighborhood, appeared to originate from a construction toolbox in front of a building, a law enforcement official told the Associated Press. The explosion appeared to be "intentional," Mayor Bill de Blasio announced.
Sources told Fox News a second device -- a pressure cooker -- was found four blocks away.
Designed for times of disaster or crisis, Safety Check lets users in a specific area notify friends and family that they are safe. Users can also check on others in the affected area and mark friends as safe.
The service, which was launched in 2014, has already been used in response to major events such as the Brussels terror attacks, the bombing in Ankara, Turkey and the attacks that rocked Paris last year. In June the service was activated for the first time in the U.S. following the deadly shooting at Orlando gay nightclub Pulse. The following month, Safety Check was activated for the sniper attack on Dallas police officers and the terror attack in Nice, France. It was also used after the recent earthquake in Italy.
Earlier this year Facebook apologized for a Safety Check glitch that sent out misdirected notifications after the Easter Sunday bombing that killed 70 people in Lahore, Pakistan.
Facebook, which has sole control of Safety Check, is reportedly planning for users to trigger the service.
The New York explosion featured prominently in social media early Sunday with #Chelsea trending worldwide on Twitter. News coverage of the blast also appeared in Facebook's Trending Topics section.
Follow James Rogers on Twitter @jamesjrogers
Fox News' Matt Dean and the Associated Press contributed to this report.