Eyelashes are freezing in world's coldest village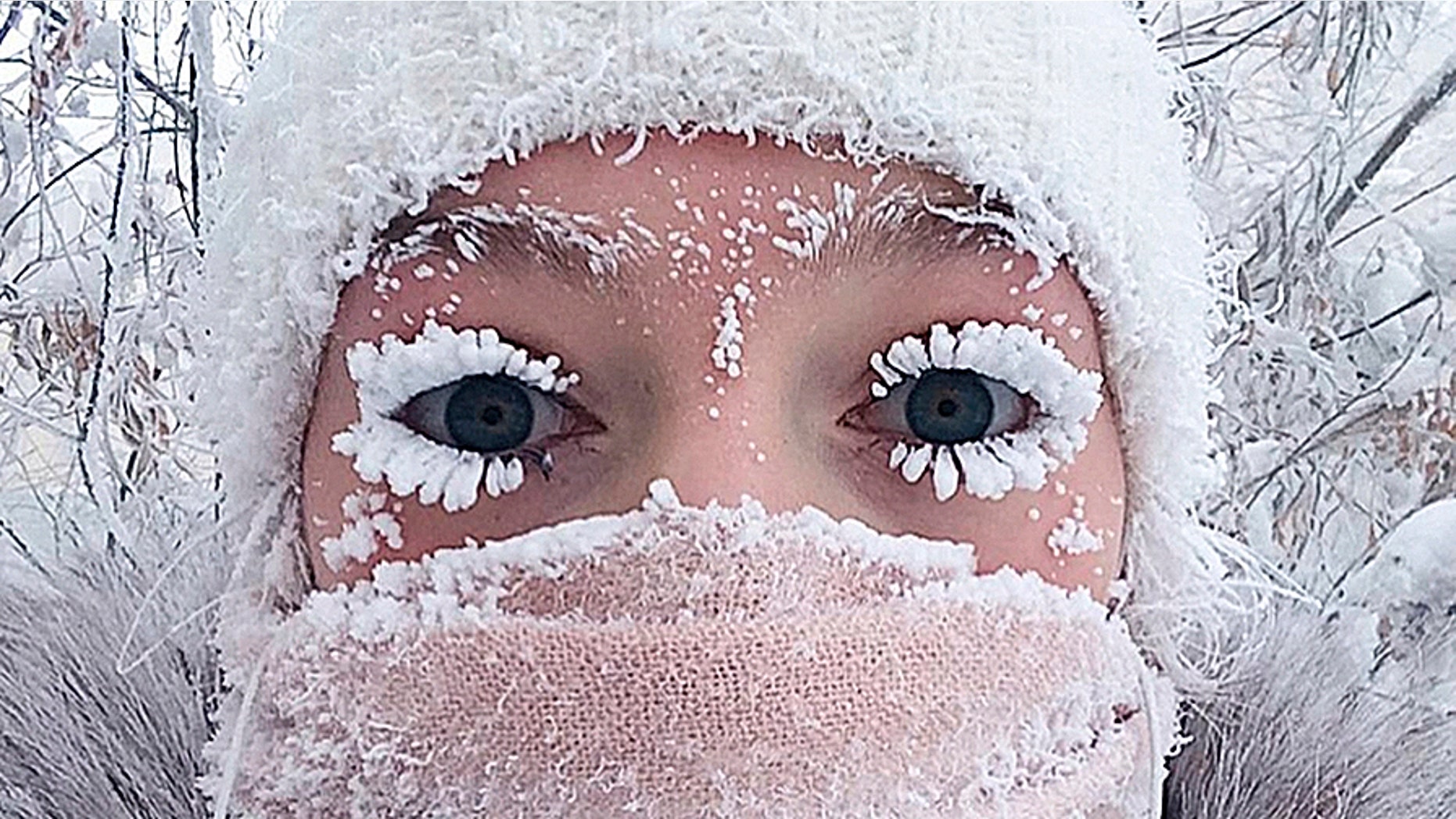 It is so cold in part of Siberia that eyelashes are freezing.
In the town of Oymyakon, the world's coldest permanently-inhabited area, recent temperatures hit minus 62 degrees Celsius. Temperatures reached minus 67 degrees Celsius in the Siberian region of Yakutia.
Due to the recent freeze, which is expected to continue throughout the week, according to a warning issued by Siberia's Ministry of Emergency Situations, Oymyakon's thermometer broke, Fox 25 Boston reported.
BOMB CYCLONE: SEE NASA'S INCREDIBLE 'TEMPERATURE ANOMALY' PICTURES OF DEEP FREEZE
People have taken to social media to document the deep freeze, including some adventure seekers who aren't troubled by the cold.
Despite the extended cold snap, schools in the area are not closing — they only close once temperature reaches minus 52, according to Mother Nature Network.
The cold snap comes after the U.S. has experienced some record-freezing temeperatures of its own. Earlier this month, the U.S. experienced a "bomb cyclone" or "bombogenesis," as it was dubbed by meteorologists.
Much of the U.S. experienced low temperatures as the record-breaking cold moved along the Eastern Seaboard from the Carolinas to Maine.
On Wednesday, southern parts of the U.S. awoke to a two-part Arctic mess that caused problems as far south as the Gulf Coast. First came a thin blanket of snow and ice, then came below-zero wind chills and record-breaking low temperatures in New Orleans and other cities.
The Associated Press contributed to this report.