Everything you missed from Nintendo's September Direct live stream last night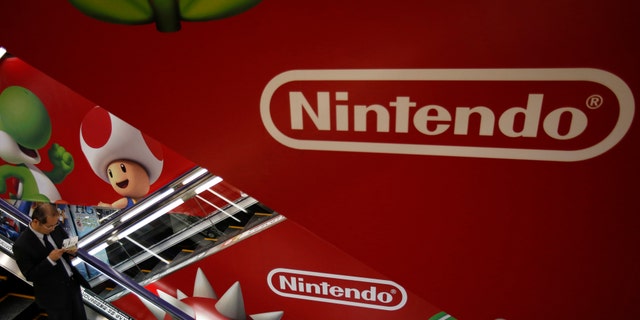 On Wednesday evening, Nintendo hosted its latest Nintendo Direct live stream, highlighting many of the Switch and 3DS games that will launch this fall and through the holidays. Most of the games were known commodities, but there were a few surprises as well, including a release date for Xenoblade Chronicles 2, the reveal of a Mario Party minigame collection and a few surprising ports of popular third-party games.
Nintendo kicked off the stream by sharing new details about Pokemon Ultra Sun and Ultra Moon -- new versions of the 3DS entries in the Pokemon series that launched last year. Along with customizable main characters, Ultra Sun and Ultra Moon will also feature a new story, new Pokemon and Nintendo even plans to release a Poke Ball-themed Nintendo 2DS XL two weeks before the games come out on November 17th.
In Kirby news, Nintendo announced that a new Kirby game called Kirby: Battle Royale will be coming to the 3DS, featuring a variety of competitive game modes as well as a single-player story mode. You can help pick the final copy ability that will be included in the game by voting for your favorite at this link. Nintendo also let us know that the Kirby game it showed off at E3 2017 will be called Kirby Star Allies.
Other 3DS announcements included the introduction of Minecraft: New Nintendo 3DS Edition (which is available on the eShop today); a first look at the upcoming minigame collection, Mario Party: The Top 100; a selection of RPGs from developer Atlus; and a glimpse at Fire Emblem Warriors on 3DS.
Moving on to the Switch, Nintendo has a few surprises in store for owners of the hybrid console. Along with Skyrim, Bethesda will also be bringing Doom and Wolfenstein II: The New Colossus to the Switch. Doom will launch over the holidays, but Wolfenstein won't be ready until 2018. Bethesda also announced that Skyrim will officially launch on November 17th for the Switch, almost exactly six years after its original release.
Perhaps the most exciting news of all was that Xenoblade Chronicles 2 finally has a firm release date: December 2nd. Speaking of RPGs, Square Enix is bringing Lost Sphear, Dragon Quest Builders and the still unnamed Project Octopath Traveler to Switch in the coming months as well.
Nintendo also had a few updates regarding games that have already launched on Switch. Splatoon 2 is getting two new stages and a new weapon on September 15th; ARMS was updated last night in order to add the new playable fighter Lola Pop; and Snipperclips Plus: Cut it out, together! is an expanded version of the puzzle with over 30 new puzzles that can be bought as DLC for $9.99 or on its own for $29.99.
To wrap up the September Direct, Nintendo showed off some new worlds and gameplay features from Super Mario Odyssey, which will be available on October 27th. Nintendo will also sell a special hardware bundle with a Mario Odyssey download code, Mario-themed red Joy-Con controllers and a special carrying case.