Elon Musk renews 'pedo' controversy, asks if it's 'strange' the British diver hasn't sued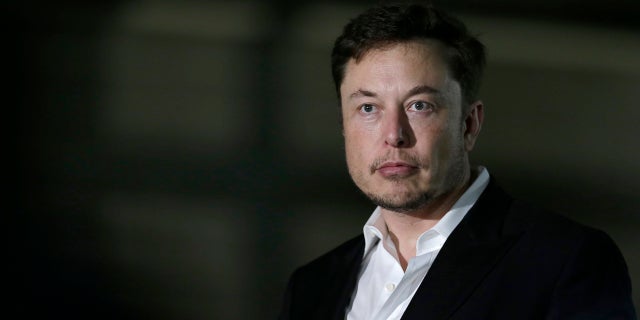 Tech billionaire Elon Musk stoked controversy once again on Tuesday, after he questioned whether it was "strange" that the British diver he appeared to accuse last month of being a pedophile still has not sued him.
In a series of back-and-forth tweets with a Twitter user named Yoda, Musk asked: "You don't think it's strange he hasn't sued me? He was offered free legal services."
The tweet was in response to the user after he said it would have been "wonderful" if the SpaceX founder and Tesla CEO applied his "dedication to facts and truth" when he called British diver Vern Unsworth -- who helped rescue a Thailand soccer team trapped in a cave -- a "pedo."
Musk asked the Twitter user if he had investigated the diver, to which he sarcastically replied, "the world should police your lack of filter and everything that comes after. That's extremely convenient."
"And hey. sue you, he still might. or anyone else that you've whack-a-moled without thinking twice about," the user tweeted.
Unsworth replied to the renewed controversy on Wednesday, telling Sky News "It's all being dealt with, that's all I can say."
The spat between Unsworth and Musk began after the diver essentially called the tech investor's idea to build a mini-sub to assist in the rescue of the 12 boys and their soccer coach, useless.
Musk claimed his words were "spoken in anger" after Unsworth allegedly told him to "engage in a sexual act with the mini-sub."
"Nonetheless, his actions against me do not justify my actions against him, and for that I apologize to Mr. Unsworth and to the companies I represent as leader," Musk tweeted. "The fault is mine and mine alone."
Unsworth said he has not ruling out taking legal action against Musk over the tweets.
The Thai soccer team of young boys spent two weeks in the cave before being rescued on July 10. It took officials three days to extract all 12 boys and their 25-year-old soccer coach from the cave.
Musk's use of Twitter has caused a bit of an uproar as of late.
The Tesla CEO sent shares into a frenzy earlier this month when he tweeted that he was considering taking the company private. Musk later issued a statement that Tesla would remain a publicly traded company.