Elon Musk offers help for soccer team trapped in Thailand cave
Business magnate Elon Musk is sending engineers from two of his companies to help the 12 children and their soccer coach trapped in a Thailand cave for almost two weeks now.

The boys, between the ages of 11 and 16, are stuck in a partially flooded cave with their 25-year-old coach since June 23.
"SpaceX & Boring Co engineers headed to Thailand tomorrow to see if we can be helpful to govt," Musk tweeted. "There are probably many complexities that are hard to appreciate without being there in person."

In addition, Musk tweeted ideas to help rescue the group from the Tham Luang complex, in northern Thailand.
THAILAND CAVE RESCUE: ELECTRONIC LOCATION GEAR, BREATHING MASKS COULD HELP SAVE SOCCER TEAM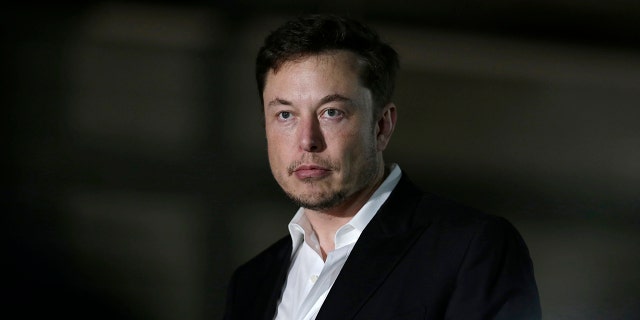 The Thai government confirmed that the engineers from Musk's companies were en route in an effort to help, according to CNN.
The team was found by a pair of British volunteer divers, 10 days after they entered the cave.
The group was trapped by flooding after entering the complex looking for shelter from heavy rains, sparking a huge search and rescue operation led by the Thai military. Experts from around the world, including the U.K., U.S., China and Australia, have traveled to Thailand to join the rescue effort.
It is estimated that the boys and their coach are located about 1.2 miles into the cave complex and somewhere between 2,600 feet and 3,100 feet underground.
Now, rescuers are weighing the best options to get the team out of the cave complex, an extremely hazardous operation that could potentially involve diving through caves only wide enough for one person. None of the boys can swim, according to media reports.
The Associated Press and Fox News' James Rogers contributed to this article. Follow Chris Ciaccia on Twitter @Chris_Ciaccia