Elon Musk is trying to help Australia with its big energy crisis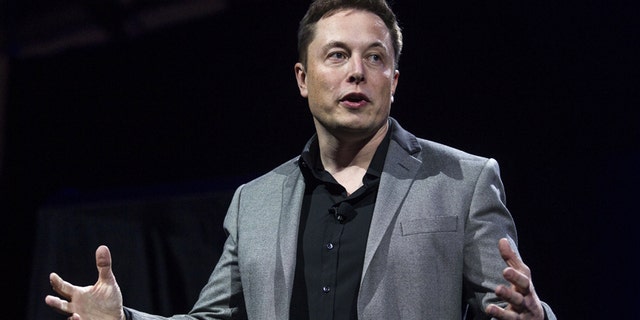 Elon Musk and Tesla have made good on their promise to help Australia with its energy crisis, installing the world's largest lithium ion battery.
The battery will live in the state of South Australia, home to 1.7 million people who regulary suffer from power cuts and energy shortages.
"Tesla Powerpack will charge using renewable energy from the Hornsdale Wind Farm and then deliver electricity during peak hours to help maintain the reliable operation of South Australia's electrical infrastructure," Tesla said on its blog, discussing the deal. "The Tesla Powerpack system will further transform the state's movement towards renewable energy and see an advancement of a resilient and modern grid."
The size and scope of this deal is a notch on Tesla's belt as an energy player, say experts.
"[A] big deal like this is both great validation and helps build scale around its battery technology," said Jackdaw Research chief analyst Jan Dawson via email to Fox News. "I certainly wouldn't call it an energy giant just yet – it's still tiny in comparison with true energy giants, and its approach is still mostly focused on generating and storing power in individual homes. But this deal suggests it's open to more industrial and large-scale applications too."
TESLA SHOWS OFF SOLARCITY SOLAR ROOFS FOR HOMES
South Australia has seen multiple blackouts in the past several months, including one last September. A 50-year storm severely damaged energy infrastructure in the state, which caused a blackout. Australia has also experience blackouts in the summer of this year, with the South Australia government looking for long-term solutions, including renewable energy, to secure the future of its grid.
Tesla is utilizing the same technology it has for its residential Powerwall. Homeowners install Powerwall to collect and store energy during the day so that it can be used day and night without interruption.
In a tweet, Musk voiced his gratitude to Australia, noting that it will be the "highest power battery system in the world by a factor of 3."
"If South Australia's willing to take a big risk, then so are we," Musk said at a news conference, discussing the deal.
The company won the contract through a competitive bidding process and is teaming up with French renewable energy provider Neoen's Hornsdale Wind Farm on the project. Tesla will be responsible for the entire energy storage system component of the project.
FACEBOOK'S INTERNET BEAMING DRONE MANAGED NOT TO CRASH ON ITS SECOND OUTING
The announcement follows a conversation on Twitter with billionaire entrepreneur Mike Cannon-Brookes, who asked if Musk was serious about ending South Australia's rolling blackouts.
Musk responded by saying the company could do it in 100 days from the time the contract was signed or it would be free.
Tesla said the project would be completed by Decemeber 2017 and "will provide enough power for more than 30,000 homes, approximately equal to the amount of homes that lost power during the blackout period."