Earthquake Buddy smartphone app could save lives in an emergency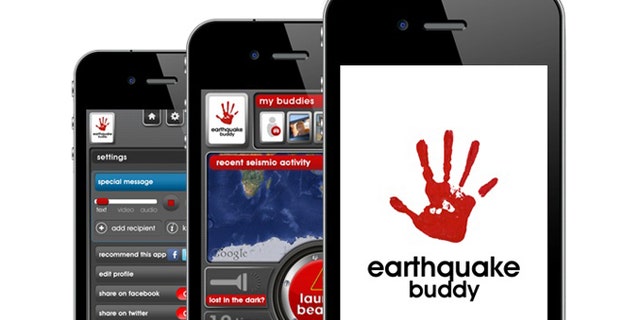 New iPhone app Earthquake Buddy could help save lives in earthquakes.
Developed by Australian programming group The App Collective, Earthquake Buddy is intended to assist rescue services in locating victims amidst earthquake carnage, like the 7.4-magnitude tremor that hit Guatemala leaving at least 52 people dead, more injured and thousands without power.
Once downloaded, users enter their own details and those of four friends or family members in order to become their "buddies."
If the app user is within an earthquake zone registering over 5.5, Earthquake Buddy instantly sends those buddies an e-mail with a Google map of the user's location.
Elected buddies can choose to receive a Tweet, an SMS and a Facebook post with the same details.
Quakes can lead to power and cellular outages; Earthquake Buddy is designed to send a message before the quake's damages can cause such outages.
The app is useful not just for people living in earthquake-prone areas like the West Coast, but also for those who travel particularly in earthquake hotspots such as Asia.
The United States Geological Survey's (USGS) Earthquake Hazards Program estimates that although many go unreported due to their remote location or low magnitude, every year there are several million earthquakes in the world. The National Earthquake Information Center identifies approximately 50 earthquakes a day.
In addition to earthquake survival tips, it also provides bright flashlight type functionality to assist you after a quake strikes and power is lost.
The company is targeting organizations like the United Nations, the World Bank's disaster management arm, and the World President's Organization to disseminate the app.
Earthquake Buddy is currently available for $4.99 from the iPhone App Store in English, Spanish, and Japanese, with the Android version launching soon.
Ballet dancer turned defense specialist Allison Barrie has traveled around the world covering the military, terrorism, weapons advancements and life on the front line. You can reach her at wargames@foxnews.com or follow her on Twitter @Allison_Barrie.