Eagle grabs boy, and it's captured on Instagram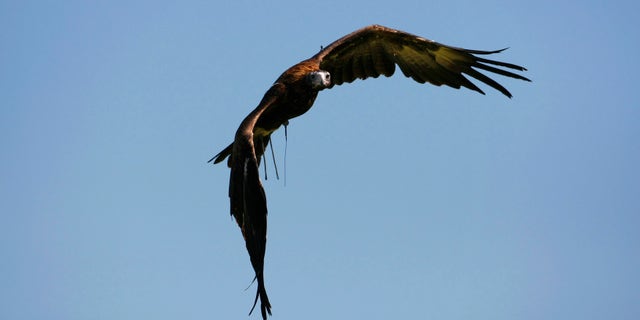 In a dramatic photo, an Instagram user in Australia captured a close encounter between a boy and a very large bird when a wedge-tailed eagle grabbed the youth's head with its talons.
The incident— which reportedly left the boy with "superficial" injuries— happened during a wildlife show at Alice Springs Desert Park in the country's Northern Territory last week.
Christine O'Connell, who snapped the photograph, wrote in its caption that the boy in question had been making noises with the zipper on his green sweatshirt.
"For some reason the Wedge Tailed Eagle did not like it and instead of flying over to the log he is meant to for a photo opportunity he flew straight at the young boy and attacked him," she wrote, adding: "Those talons are huge he was a very lucky young boy."
In a statement to NT News, an outlet that covers the Northern Territory, Alice Springs Desert Park said: "A thorough investigation regarding the circumstances behind this incident is under way and the eagle will be removed from the show while this investigation is ongoing."
In April, in Western Australia, a similar kind of incident occurred when a wedge-tailed eagle picked up a baby kangaroo— which a local police officer had been caring for after it was orphaned— and flew off with it. The police officer, who ran after it in pursuit, was able to save the joey.
Wedge-tailed eagles can have a wingspan of over 7 feet long, according to NT News, and are the biggest bird of prey in the country.