Dyson wants to revolutionize hair care with $400 dryer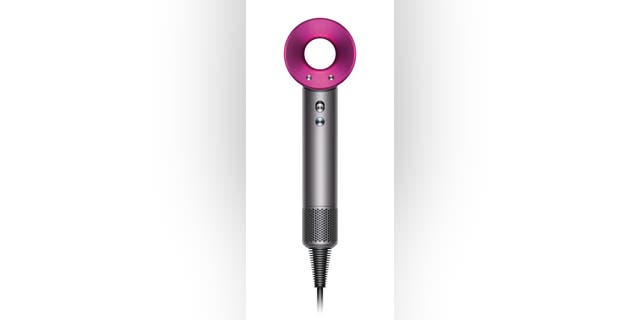 Dyson, the company known for its sleek and powerful vacuums, fans, and hand dryers, has announced a new high-tech $400 hair dryer.
The device— with a distinctive hollow head— has its small motor located in the handle, which Dyson says spins a 13-blade impeller at speeds as fast as 110,000 rotations per minute. The temperature is closely regulated, as it's measured multiple times per second, the company says, to keep the air from getting too hot.
Related: Ikea's new chainless bike never rusts
Dyson says that they spent $71 million and four years developing the product, called the Dyson Supersonic— and in the process involved 103 engineers and tested it on over 1000 miles worth of human hair.
The device has four different air settings and three temperature settings, the company says.

"Hair dryers can be heavy, inefficient, and make a racket. By looking at them further, we realized that they can also cause extreme heat damage to hair," James Dyson, the company's founder, said in a statement. "I challenged Dyson engineers to really understand the science of hair and develop our version of a hair dryer, which we think solves these problems."
Related: Luxury 'jet engine' chair offers plenty of legroom
It will be on sale at Sephora and through Dyson's website, where Dyson advertises it as available in September for $399.99.
The expensive hair dryer— Dyson's first beauty product venture— sits at the intersection of technology and the home, a realm in which other gadgets like the Nest thermostat (listed for $248 on Amazon.com) have aimed to disrupt older tech. Then there's the recently announced bike by Ikea, which relies on an oil-free drive belt— not a chain— to connect the pedals to the wheel. The company says that the belt, which resists corrosion, lasts longer than a steel chain does. The bike, called the Sladda, will cost nearly $800.