Dumb and dumber: Apple fires iPhone X engineer after daughter's viral video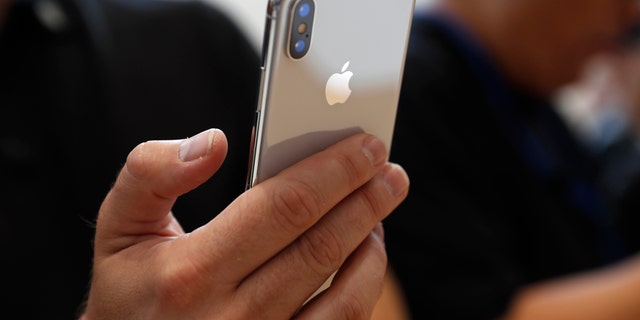 After his daughter's YouTube video showing off the iPhone X went viral, Apple reportedly fired one of its iPhone engineers.
YouTube vlogger Brooke Amelia Peterson said in a new video on her channel that her father, iPhone engineer Ken Bauer, had been fired after she showcased the new iPhone X. The phone will be available Nov. 3.
"Apple let him go," Peterson said in the video, after detailing that her original video went viral and became one of YouTube's top trending videos after it was posted. Peterson also posted a picture to Instagram of her and the new iPhone, which has also subsequently been removed.
WILL YOU BE ABLE TO GET AN IPHONE X AT LAUNCH?
"At the end of the day, when you work for Apple, it doesn't matter how good of a person you are," Peterson added in the video. "If you break a rule, they just have no tolerance."
The new video, posted on Oct. 28, has nearly 3.5 million views already.
The original video, which has since been taken down, showed off new features of the iPhone X, including using Apple Pay, shots from inside Apple's cafeteria and even shots of Bauer, who handed the phone to Peterson in the video.
On his LinkedIn page, Bauer, who previously worked at Broadcom before coming to Apple in August 2013, was a self-described "RF guy" at Apple. It's unclear what he meant by this, but it could be a reference to radio frequency, the technology that allows phones to communicate with cell sites. Or it's possible he may have worked on radio frequency identification (RFID), a technology used to allow for the purchase of goods, such as a cup of coffee or a subway ticket, using your iPhone.
Cupertino, Calif.-based Apple showed off the iPhone X, along with the iPhone 8, 8 Plus and other new products, at a media event in September. However, those in attendance were only able to play with the new devices for a little while. Peterson, on the other hand, showcased the new device for an extended period of time and received unprecedented access from her father.
APPLE ISSUES RESPONSE TO SENATE IQUIRY ON FACE ID PRIVACY CONCERNS
Apple is famous for its secrecy.
Apple's iPhone X became available for pre-order this past Friday and due to exceptional demand, shipping dates have been pushed back to 5 to 6 weeks for both the 64GB and 256GB models.
In a note to investors, Drexel Hamilton analyst Brian White said Apple "is taking the iPhone franchise to a whole new level with the iPhone X, pushing the company deep into the ultra-luxury smartphone market with the highest priced iPhone in the company's history."
Apple did not immediately return a request for comment from Fox News.
Follow Chris Ciaccia on Twitter @Chris_Ciaccia. This story has been updated to include new information about radio frequency.