DSEI: Shopping for a commando boat?
Got an amphibious assault team that could use one helluva commando boat? Then Zodiac is the right place to visit at this year's DSEI (the Defence and Security Equipment International exhibition).
Related: Welcome to DSEI, the biggest military show in the world
Zodiac Millpro is introducing their new French commando boat at this edition.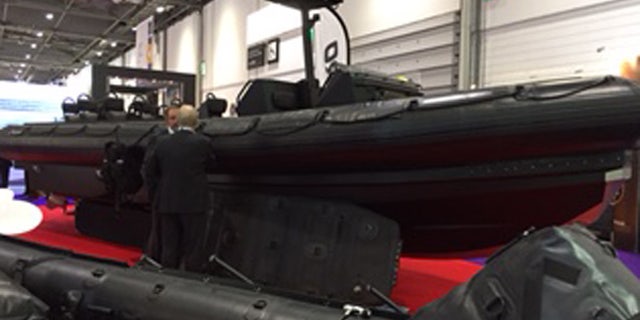 Dubbed ECUME, Zodiac designed this new boat to meet a range of mission requirements. From Special Operations tasks through to the protection of homeland maritime zones, this craft can tackle a whole lot of tasks.
The need for speed
ECUME is the next evolution of the popular Zodiac Hurricane ZH-935 RIB (or Rigid Hull Inflatable Boat). Its design focuses on the Special Operations need for high-speeds.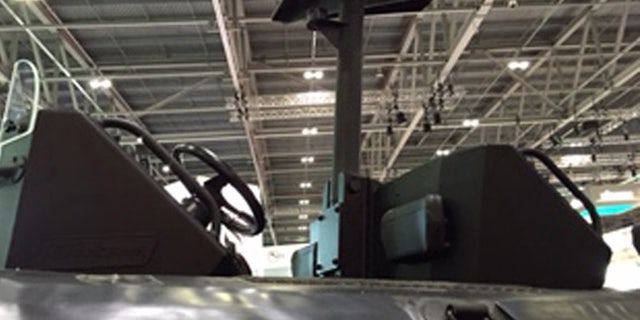 So how fast can it go? It can reach speeds that exceed 40 knots. Volvo Penta created two diesel inboard engines specifically to give this boat ultimate engine power. The aluminum air step hull's low center of gravity means that in spite of extreme ocean conditions the boat can sustain high speeds and a comfy ride no less.
The ride
Each ECUME is about several inches over 30 feet long and can carry 12 fully decked out operators.
Related: New special operations vehicle revealed
Zodiac Milpro MACH II (Military Air Channeled Hull) is designed to reduce water resistance and enhance directional stability. It has a maximum cruising displacement of 7 tons.
This tech means exceptional on water operational performance allowing high speeds to be maintained while improving both crew safety and fuel economy.
Missions
In an assault role, the RIB can be equipped with the full array of raid weaponry and deploy on missions from Navy frigates and other vessels. It could also deploy from land to launch a raid on a target that's on the water.
Related: The amped-up AT4 weapon
And they can even be deployed by plane and air dropped into the war zone by a C-130 Hercules or the A400M Atlas.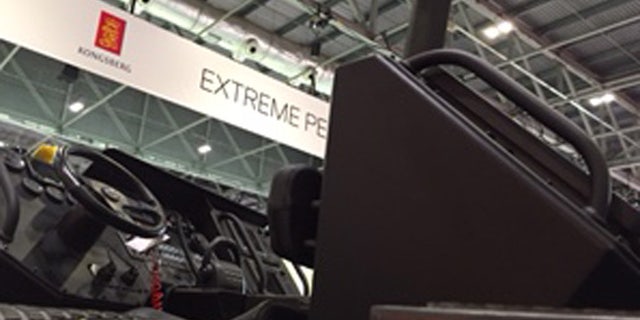 The ECUME is capable of undertaking long-range missions. A singular RIB could be deployed on a mission or several could be deployed to deliver a larger assault team.
There's even a version that can function as a small floating command post that directs a mission. ECUME is designed to carry state of the art communication systems essential for performing this role.
Protecting the shore and ports
In addition to military users, the ECUME is also a good fit for other applications like at sea rescue teams, fishery monitoring and at sea fire brigades.
The French Navy plans to leverage the speed of the ECUMEs for law enforcement patrols as well.
In May this year, French Admiral Oliver Coupry announced that the ECUME was admitted to active service with the French Navy. Fifteen ECUMEs will be delivered by the close of this year to them. The French Navy had also previously adopted the Zodiac Millpro HURRICANE ZH-930.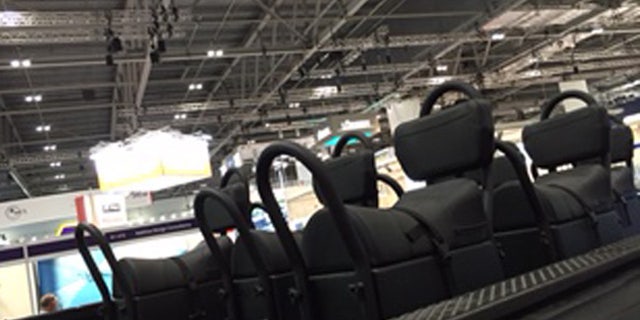 Zodiac Milpro's is a legend in the business. With deep roots predating WWII, they've been innovating inflatable boats and RIBS since 1934. The company continues to be dedicated to the military market with more than 80 percent of their output for military customers.
Ballet dancer turned defense specialist Allison Barrie has traveled around the world covering the military, terrorism, weapons advancements and life on the front line. You can reach her at wargames@foxnews.com or follow her on Twitter @Allison_Barrie.