Drone almost collides with jet at one of world's busiest airports in latest incident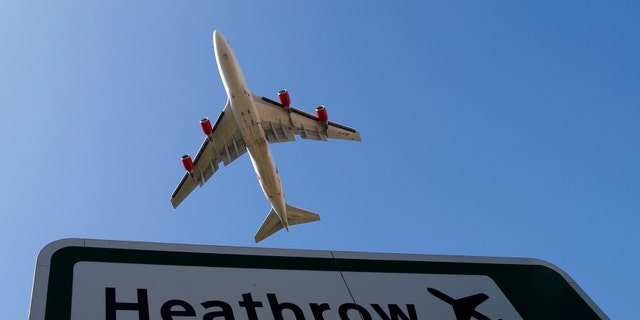 NEWYou can now listen to Fox News articles!
Quadcopters are all set to become one of the biggest sellers of this holiday season, with many recipients of the flying machines no doubt heading straight out the door as soon as the wrapping comes off to launch it skyward on its maiden flight.
While most people will sensibly select an open space away from buildings and people, one or two may have the idea to fly it around their local airport, an idea as daft as it is dangerous.
Dealing with drone flights close to airports is becoming an increasing problem for aviation bodies globally, a fact brought into sharp focus by news over the weekend of a recent near-collision incident at one of the world's busiest airports that saw an unmanned aerial vehicle fly within a short distance of a passenger plane that was coming in to land.
Related: DT's drone gift guide
The close call, which took place at London Heathrow in July, has just been confirmed by the UK's Civil Aviation Authority (CAA). The body gave the incident an 'A' rating – its highest – meaning there had been a "serious risk of collision."
The incoming Airbus A320, which can carry up to 180 passengers, was making an afternoon approach at Heathrow when, with the plane at 700 feet, the pilot spotted what appeared to be a quadcopter close by.
The CAA hasn't revealed how close the pair came to colliding, though the fact that it gave the incident an 'A' rating tells us all we need to know.
According to reports, the drone didn't show up on air traffic controllers' radar screens and its operator is yet to be identified.
Related: Ohio students to get $5 million drone arena for aviation studies
News of the incident comes just a few weeks after the Federal Aviation Administration revealed that in the U.S. there have been 175 reports of drones spotted close to airports or in restricted airspace in the last six months alone, with 25 rated as near-collision incidents.
While you might think a relatively small quadcopter would cause little trouble for an enormous great passenger plane heading its way, if one gets sucked into the aircraft's engines during take-off or landing, the consequences could actually be disastrous.
Jim McAuslan, the general secretary of the British Airline Pilots Association, told the BBC that drones flown by amateur enthusiasts present "a real risk" to commercial aircraft and could lead to a repeat of the famous Hudson River incident in 2009 when a passenger jet was forced to make an emergency landing on water after birds were sucked into the plane's engines shortly after take-off.
[Via: BBC]