Does Google CEO Larry Page Have Mystery Illness?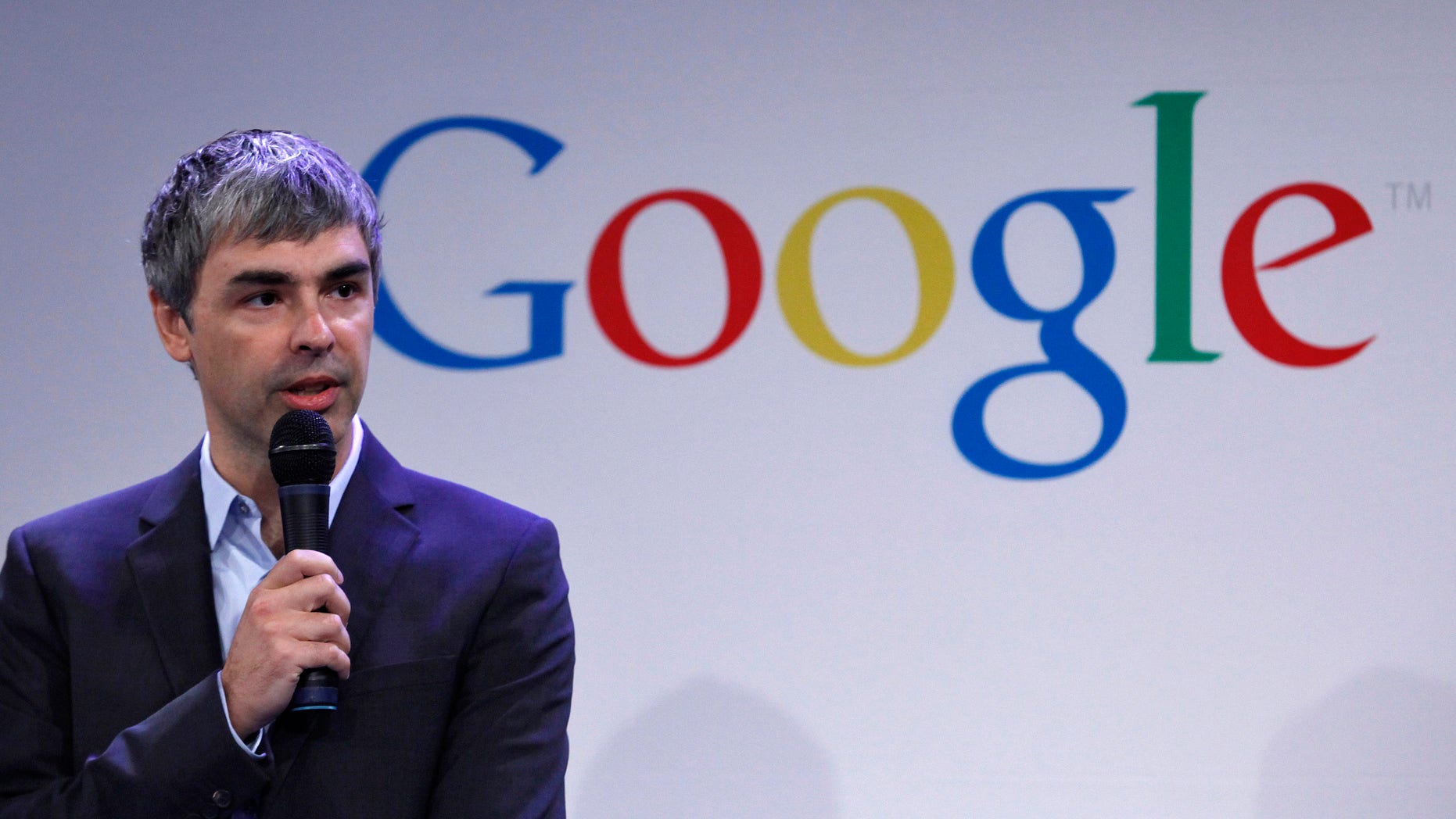 Google Inc.  says Chief Executive Larry Page has "lost his voice," but it won't say much more about the matter. Some corporate governance experts think the Internet company should speak up.
The billionaire co-founder missed Google's annual meeting Thursday, and the company said he will miss two other important engagements over the next several weeks.
Google gave no further information about Mr. Page's problems, though it said he continues to lead the company. The lack of details surrounding the matter prompted some speculation on Wall Street about whether he may have a serious medical condition.
In an email to employees on Thursday, however, Mr. Page wrote that "there is nothing seriously wrong with me" and that he would "continue to run the company," according to a person familiar with the matter.
The 39-year-old Mr. Page took over as chief executive last year, his second stint running Google in its 14-year history. He was absent from the shareholder meeting at the company's Mountain View, Calif., headquarters.
At the meeting, Executive Chairman Eric Schmidt said Mr. Page had "lost his voice" and "can't do any public speaking engagements for the time being," including the coming week's Google annual conference for software developers and at the second-quarter earnings conference call that is expected in mid-July. He added that "Larry will continue to run the company, he's running all the strategic business decisions and all that."
Mr. Schmidt, who wished Mr. Page a "quick recovery," also joked that co-founder Sergey Brin "has said that this problem will make Larry a better CEO because he's going to have to choose his words very carefully."
Few watchers of the Internet giant seemed in a joking mood, however. That is especially true in Silicon Valley, where the death of Apple Inc. co-founder Steve Jobs is still fresh in people's minds.
Apple's disclosures about the health of Mr. Jobs, who died in October after a battle with pancreatic cancer, were criticized at times for providing few details about his condition.
"We have no specific reason to think there is anything more to Larry's condition, but we find it odd that the company would already rule him out of the 2Q call which is likely still a few weeks away," wrote JP Morgan stock analyst Doug Anmuth in a note to clients.
He added, "We think this could raise some questions among investors."
Mr. Anmuth also noted that Mr. Page, who regularly posts links and comments on his Google+ social network account, hasn't posted anything publicly since May 25.
Inside Google, some executives were told Mr. Page's issue isn't serious and that he's "OK," according to a person familiar with the matter.
Susquehanna Financial Group analyst Herman Leung says he's started to get calls from investors, asking if they should be worried about this. "Yeah, probably a little bit," he said. "Hopefully, Google will give us an update."
Mr. Page's voice generally sounds slightly strained, raspy or hoarse. A recording of a 20-minute speech last month in London showed Mr. Page noticeably pausing several times to swallow before continuing to speak, but it is unclear whether that was a symptom of his current problem.
Some leadership experts contend Google should divulge more about Mr. Page's voice problem. As the CEO of a public company, "he's not entitled to his privacy,'' said Jeffrey Sonnenfeld, a senior associate dean at Yale School of Management.
"We need to know if it [his voice] is imperiled," he said.
The Google board should inform shareholders about the cause and likely duration of Mr. Page's condition, according to Mr. Sonnenfeld, author of several leadership books. A degenerative health problem "could have a material adverse impact on the company,'' he added.