Despite denials, Apple wireless service makes sense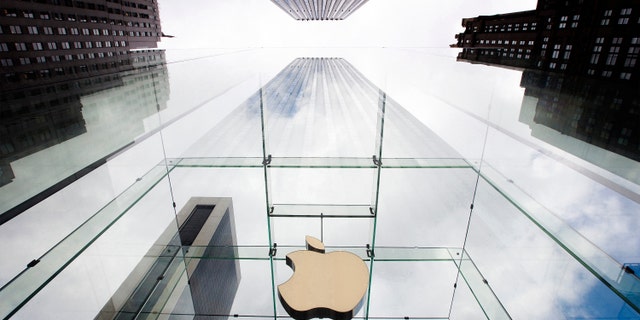 NEWYou can now listen to Fox News articles!
Apple may have thrown cold water on reports of it offering wireless service, but that doesn't mean it's not a good idea for the company. It simply fits in with Apple's way of doing things.

Business Insider, citing sources close to Apple, reported the company is testing out a mobile virtual network operator (MVNO) service in the U.S. An MVNO piggybacks on another carrier's network to provide wireless service; prominent MVNOs include MetroPCS, which uses the network of its parent company T-Mobile, Cricket, which taps into AT&T's network, and Straight Talk, which uses the networks of all four major U.S. carriers.

According to Business Insider's report, Apple would become a wireless provider, charging iPhone users for data, calls, and texts. A SIM card inside the phone, similar to one already available in the iPad Air 2 and iPad Mini 3, would switch between wireless network as you're out and about.

Don't expect an Apple-branded MVNO to launch any time soon, though. Apple told Reuters that it has no plans to launch an MVNO. Even if Apple were contemplating its own wireless service, Business Insider says it could take up to five years to launch, assuming it even goes beyond testing. Here's why an Apple MVNO still makes sense.
Apple Taking Control
Still, it's hard to entirely dismiss the notion of Apple getting into the wireless service business if for no other reason than such a move fits in with Apple's overall philosophy of controlling the whole user experience. That's meant building both the hardware and the software for its computing and mobile platforms, and it's served the company well for both the Mac and the iPhone.
There's one aspect of the iPhone experience that Apple doesn't control, however -- the wireless service itself. For that, iPhone users have to turn to an outside carrier for an experience that doesn't always live up to Apple's standards.
MORE: Cellphone Carriers: Customer Service Report Card
The American Customer Satisfaction Index, which tracks customer satisfaction with products and services, gave the wireless telephone service industry a customer satisfaction score of 70 in its June 2015 report, down nearly 3 percent from the industry's 2014 score. It's the fifth worst customer satisfaction rankings among the 44 industries ACSI monitors. The highest-ranked wireless providers in ACSI's survey were smaller carriers that tend to draw in customers with no-commitment contracts and lower fees.

It's also worth noting that Apple tends to rank highly in customer satisfaction based on ACSI's surveys. That same June 2015 report ranked Apple and Samsung highest among smartphone makers for customer satisfaction, while Apple was the highest-scoring personal computer maker in ACSI's September 2014 rankings.

It's not hard to imagine Apple taking that penchant for keeping its customers satisfied and applying it to wireless service while at the same time giving it greater control over the iPhone user experience.
Reasons for Skepticism
Avi Greengart, research director for consumer platforms and devices at Current Analysis, isn't buying it. "True, it would enable Apple to offer a complete hardware and service package, but it would add complication and still leave the actual service experience outside of Apple's control," Greengart told Tom's Guide via email. Instead, Greengart says that it's more likely that Apple is looking to limit product variants by virtualizing the SIM and enabling carrier setup in its software.

"While we're projecting and fantasizing, we should also talk about Apple's secret drone and robot programs: MVNO connectivity will be an integral part of Apple's connected flying car piloted by a robot chauffeur," Greengart added.

Fair enough. But there's clearly a hunger among wireless customers for more straight-forward service. Look no further than the waves T-Mobile has made with its Uncarrier promotions, such as letting subscribers stream music without it counting against their data cap, making it easier to upgrade to new phones and extending coverage to include free roaming in Canada and Mexico.

An Apple-backed MVNO would still be at the mercy of a wireless carrier's network for things like call quality, network performance and overall coverage. But it would be able to control and simplify billing, doing away with aggravations like access fees and overage charges that make people grit their teeth about their current wireless experience.

It's not unprecedented to see tech companies launch an MVNO. Earlier this year, Google unveiled Project Fi, which uses the networks of Sprint and T-Mobile to provide service to Nexus 6 users. When introducing the service in March, Google senior vice president of products Sundar Pichai billed it as a way to experiment with services and features. Indeed, Project Fi currently charges you only for the data you use, returning the cash value of unused data from your monthly plan.

That's the sort of thing Apple could be doing with an MVNO of its own, which is what makes the Business Insider report so intriguing. Nearly everyone who carries around a smartphone hopes for better service, be it a less complex bill or more user-friendly features. Apple's track record suggests that's exactly the sort of thing you'd expect from its own MVNO. It may be a projection and a fantasy, as Greengart suggests, but it's understandable why it's such an inviting one.