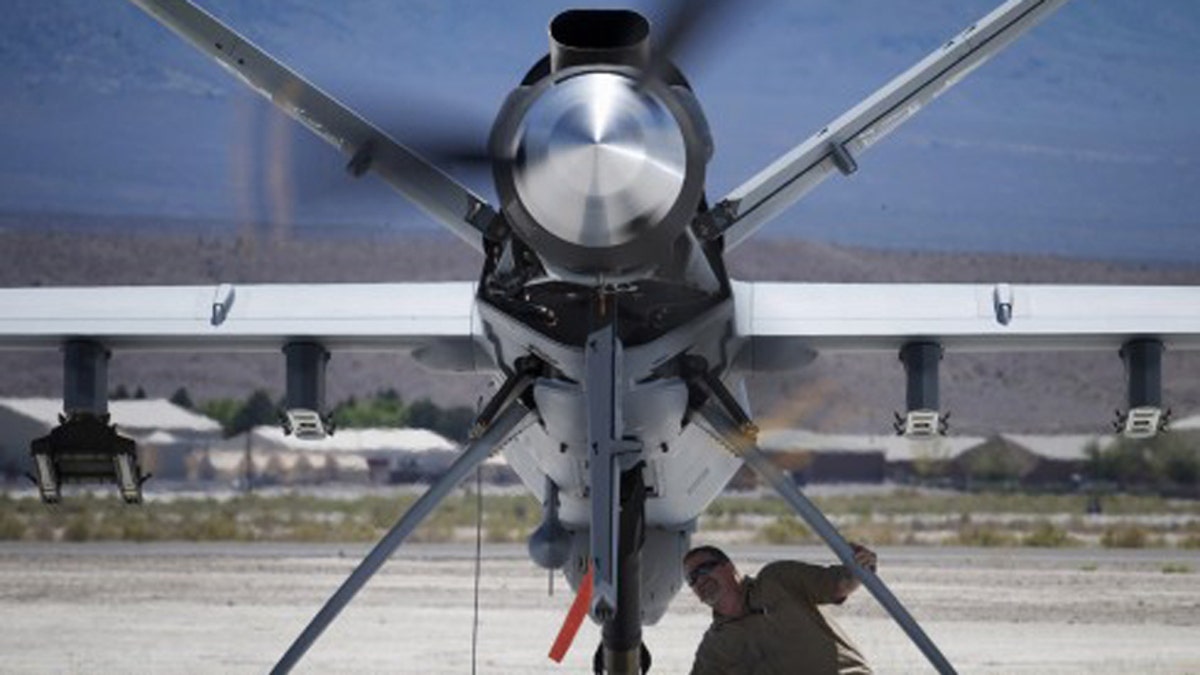 The Pentagon's research arm unveiled a new drone built with secure software that prevents the control and navigation of the aircraft from being hacked.
The program, called High Assurance Cyber Military Systems, or HACMS, uses software designed to thwart cyber attacks. It has been underway with the Defense Advance Research Project Agency for several years after originating at the University of California, San Diego and the University of Washington, said Kathleen Fischer, HACMS program manager for DARPA.
"The software is designed to make sure a hacker cannot take over control of a UAS. The software is mathematically proven to be invulnerable to large classes of attack," Fisher said.
The mini drone is engineered with mathematically assured software making it invulnerable to cyber attack. Citing the success of mock-enemy or "red-team" exercises wherein cyber experts tried to hack into the quadcopter and failed, Fisher indicated that DARPA experts have referred to the prototype quadcopter as the most secure UAS in the world.
"We started out with the observation that many vehicles are easy for malicious hackers to tamper with the software and take control remotely. We've replaced all the software with our high assurance software that was developed using the tools and techniques that were invented in the program," Fisher said.
The drone prototype was among more than 100 projects and 29 advanced research programs on display in the Pentagon's courtyard Wednesday in what was billed as DARPA Demo Day.
The HACMS program develops system architecture models, software components and operating system software, DARPA officials said.
Vulnerabilities or security issues can arise when drones or other military aircraft are "networked" to one another such that they can share information in real time. Security risks can emerge through network protocols, software bugs or unintended interactions between otherwise correct components, DARPA officials explained.
"Many things have computers inside and those computers are networked to talk to other things. Whenever you have that situation, you have the possibility for remote vulnerabilities where somebody can use the network connection to take over and get the device to do what the attacker wants instead of what the owner wants," Fisher explained.
The software tools used for the HACMS program can be adjusted to larger platforms. In fact, DARPA plans to transition the secure software to Boeing's Unmanned Little Bird helicopter, DARPA officials said.
"The software is foundational so it could be used for a large number of systems," Fisher added.
More from Military.com: