Cybercops and robbers: Digital posses to bust bank bandits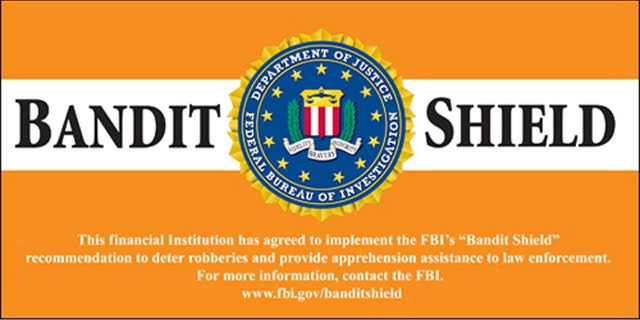 From Jesse James and John Dillinger -- to the Geezer Bandit?
Bank robbers lost their cool when six-guns went out of style, but they're still just as dangerous: In 2010 alone, 90 people were taken hostage and 16 killed during 5,546 bank robberies. Bank robbers also stole over $44 million in loot -- of which only $8 million or so was recovered.
Banks maintain a range of security measures, including surveillance cameras, guards and dye packs. But the latest weapon may finally stop robbers in their tracks: a cyberposse of crime-fighting citizens.
The FBI's Bandit Shield initiative is meant to prevent bank robberies and assist local, state and federal law enforcement agencies with investigations. Launched Jan. 30 in San Antonio, Texas, it is currently a pilot program that the FBI is considering taking national.
Bandit Shield was developed after FBI agents in South Texas spent a year studying apprehended bank robbers, bank security officials, and local detectives who were involved in robberies throughout the U.S. From that analysis, agents devised a "best practice" methodology to help deter robberies, make banks unattractive targets and assist in quickly collaring crooks.
The financial institutions participating in Bandit Shield have agreed to implement those practices, together with other security measures.
The FBI, for obvious reasons, cannot release the details, but it did confirm that much of the program is cost-free. And many of the techniques are not new -- the key is the combination.
"Best practices" include personal service -- immediately greeting people as they arrive, for example, can throw a potential bank robber off and give the idea that there is more than one set of eyes watching.
Other measures require an investment. Agents have been emphasizing the importance of deploying high-resolution surveillance cameras, for example. Bank robbers tend to be locals; the better the camera, the better the image of the robber that can be distributed.
Banking institutions that comply with the Bandit Shield Initiative will be rewarded with Bandit Shield decals to be affixed to their doors by the FBI.
The FBI recently announced a partnership with credit agency FICO to get the word out to banks and to create an online Bandit Shield robber-battling posse.
FICO works with law enforcement agencies to tackle financial crimes such as credit card fraud and ATM skimming. Its Fraud Alert Forum will host confidential discussions on bank robbery investigations.
Begun in 2001 with more than 7,000 active members, Fraudalertnetwork.com provides an online gathering place and discussion area for an exclusive fraud community.
The forum meets once a month, "combating fraud through peer communication," but the fraud alert network provides a daily "virtual water cooler" to disseminate tips and information. When fraud is up, traffic is up.
On the site, members share information on bank robberies -- including photos of suspects, getaway vehicles, and ATM skimmers -- and warn each other about new offenders, techniques and fraud occurrences.
This new discussion area will provide a secure place for participants in the Bandit Shield initiative to discuss and use the shared knowledge of the community.
John Buzzard, Manager of Fraud Investigations for FICO Card Alert Service, explains that the Fraud Alert Forum provides a secure place for the Bandit Shield "participants to share information to keep each other from being the next victim."
Bandit Shield and its online posse can both widen and tighten the net on bank robbers, but only those cleared by the FBI are permitted access to the online forum. And until Bandit Shield is rolled out nationally, participants will have to be located in the footprint of the FBI's San Antonio district.
But those elsewhere in the country have plenty of opportunity to help capture a bank robber themselves.
Modern day "Wanted" posters are available on 16 FBI-affiliated state robbery sites, such as Washington, D.C., Los Angeles and the Texas region.
For readers based in an area without a bandit tracker, check out the FBI website -- and help nab a bank robber before he loots again.
Ballet dancer turned defense specialist Allison Barrie has travelled around the world covering the military, terrorism, weapons advancements and life on the front line. You can reach her at wargames@foxnews.com or follow her on Twitter @Allison_Barrie