Cricket Spills Details on No-Contract iPhone Plan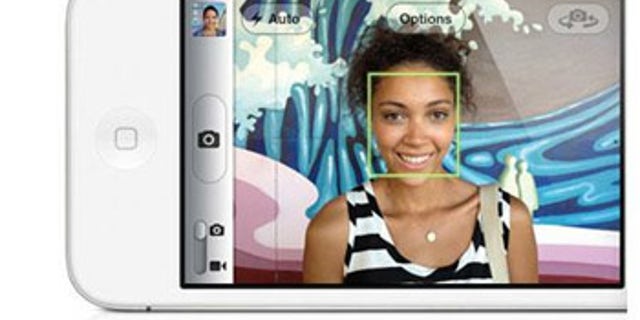 Beginning June 22, cellphone provider Cricket Wireless will sell the iPhone 4 and iPhone 4S, making them the first no-contract wireless provider to do so.
Cricket has offered partial subsidies on the phones — about $150 off what Apple charges for "unlocked" handsets that you purchase directly from Apple, rather than from a carrier.
Sure, you'll pay $300 more for an iPhone 4S at Cricket than with a contract at AT&T, Verizon or Sprint. But since Cricket's plan, at $55 a month, is less than half the cost of service from the others, you could wind up saving more than $1,200 over a two-year period, and that's including the extra you paid upfront for the phone.
Cricket spokesperson Greg Lund filled TechNewsDaily in on the details.
While it's true that Cricket's no-obligation month-to-month plans don't lock you into a two-year contract like AT&T, Verizon or Sprint, you will have dropped up to $500 on an iPhone, and that may be tough to abandon if you're unhappy with your service or want another phone. The Cricket iPhone cannot be used on other networks, Lund said. (iPhones purchased directly from Apple can be used on either AT&T or T-Mobile, giving you some choice.) [Unlocking Your iPhone ]
Cricket is a regional carrier with decent service, according to Brad Akyuz, director of NPD Connected Intelligence. "Cricket operates on its own network in regional markets, but does provide a nationwide coverage via the roaming partnership with Sprint," he told TechNewsDaily by email.
Despite offering coverage around the U.S., many locations are not included. The company will release iPhones in about 60 U.S. cities. If you're in one of many major metropolitan areas — San Francisco, Los Angeles, New York City or Chicago, for example — you're out of luck, but people from smaller cities including Fresno, Calif., Rochester, N.Y., and San Antonio, TX will have the opportunity to buy the first prepaid iPhone. To see whether Cricket iPhones will be available in your city, check www.mycricket.com/iphone.
Unlike with its other smartphones, Cricket will not offer a $5 monthly discount on iPhones when they are purchased with other smartphones on a single account — a practice referred to as family plans by other carriers.
And while Cricket says the plan includes unlimited data, that's not really the case. For $55 a month, Cricket includes unlimited talk and text, along with 2.3GB of data. Once you reach that amount, Cricket will slow speeds. "Rates are slowed, but not stopped," Lund said. That's a common practice with nearly all carriers these days. [How Much Data Will Your Money Buy?]
The iPhones will be available at Cricket stores and online at mycricket.com. Other retail partners such as Best Buy and Target will not get the iPhone.
Lund also said that we can expect to see new tiered data plans this summer. With the rate at which smartphone users are gobbling data, it's likely that Cricket will add higher data allotments similar to those offered by other carriers. [How Much Smartphone Data Do I Need?]
Will Cricket make the list of providers for the upcoming iPhone 5, expected in October? On that, Lund's lips were sealed.
Article provided by TechNewsDaily, a sister site to Laptopmag.com.